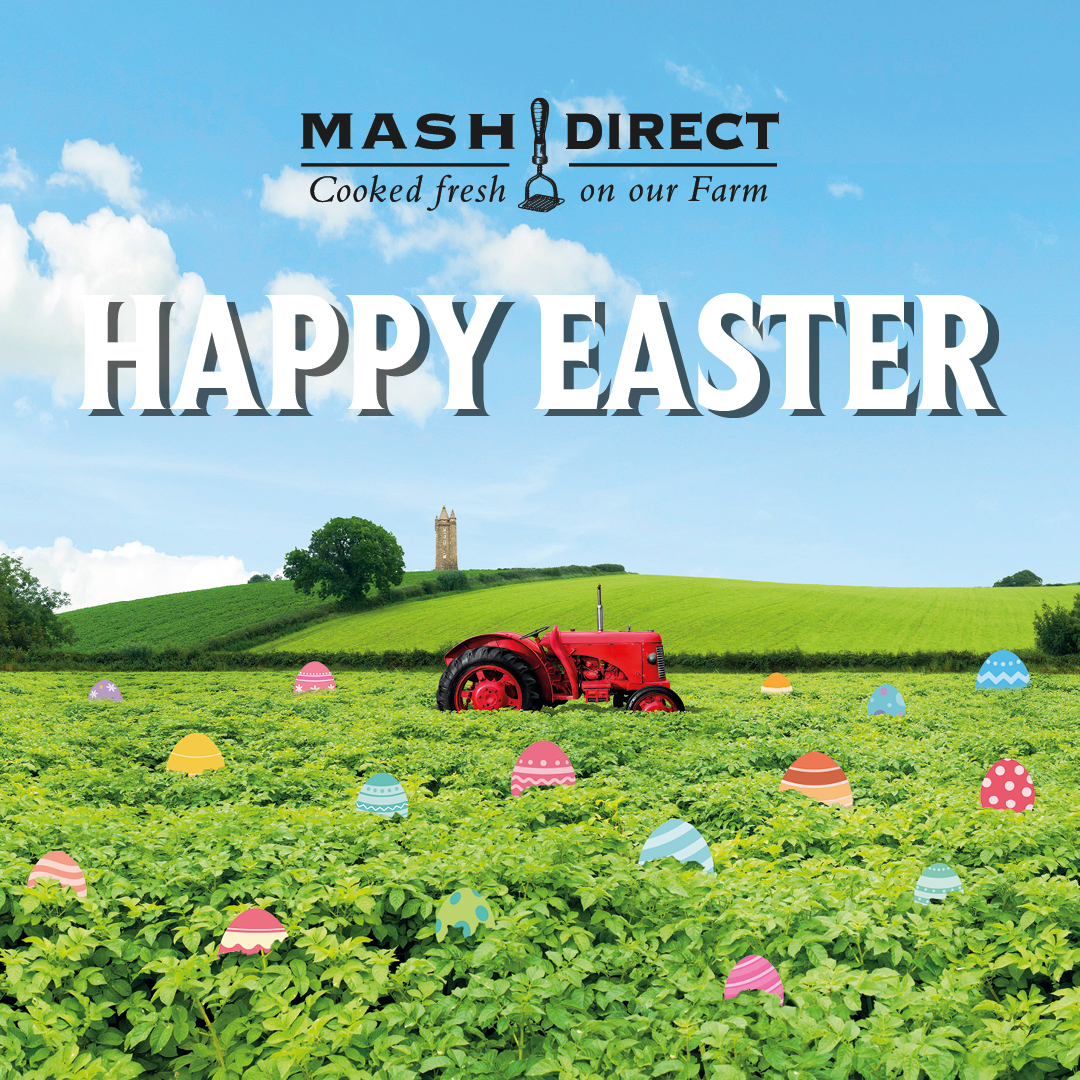 Whether you are hosting an Easter egg hunt, having an Easter picnic or cooking up an Easter lunch for the family, make your mealtimes easier with Mash Direct. Here are 5 ways you can include Mash Direct in your Easter celebrations.
Make Mealtimes fun
Whilst the kids are off school, this is the perfect time to make your mealtimes fun and get the whole family into the kitchen for some cooking. Why not use your time off this Easter to make your vegetables more interesting for the kids and create some fun dinner ideas!
If big meals full of vegetables aren't appealing to your children, why not start off by making some fun light lunches to enjoy throughout your week off. This simple Carrot & Parsnip Lion Fries  is easy to make, delicious and guaranteed to put a smile on anyone's face.
If you want to take your creative dinner skills to a whole new level, why not give the Carrot & Parsnip Owl a try? This recipe uses lots of our farm fresh vegetables and gives the kids a chance to be creative.
Easy Easter Recipes For You To Try  
If you are hosting Easter Sunday dinner, need some inspiration and want to make life a little easier, Mash Direct can help!
If you're wanting to keep it traditional this year, why not try Jenny Bistrows Perfect Sunday lunch. A generous serving of Roast beef, Colcannon, smothered in gravy and paired with Carrot & Parsnip and some Mashed Swede , this recipe will help you make the perfect Easter Sunday lunch without the stress and prep time.
If your family isn't a fan of traditional Sunday roast dinners, why not try out some BBQ Moroccan Lamb Kebabs. Still keeping some tradition with the Lamb, this recipe is delicious and takes half the time to prepare than a roast. Perfect for Easter picnics or as your main dish on Easter Sunday served with some Chilli Baby Bakes.            
Snacks to create this Easter
With time off meaning you have more time in your day to do the little things you enjoy you could use the time to make some snacks for your Easter party or picnic. If you are looking for something sweet and different to snack on over the Easter holidays, you should try out our Carrot & Parsnip Muffins recipe.
For those that would prefer some tasty savoury treats this Easter we recommend for you try our Broccoli Onion & Three Cheese Tartlets. These can be eaten hot or cold making them perfect for all your Easter picnic needs.
 Decorating Potatoes For Your Easter Egg Hunt
Here at Mash Direct we think decorating potatoes is more fun than decorating eggs! Cheaper to purchase and a great way to use up any leftovers that are out of date, they also compost by themselves making them a more environmentally friendly option (in case the Easter bunny hides them a little too well!)
Why not check out this blog post by My heavenly Recipes showing you how they decorate their process of Potato Easter Egg Decorating.
 Crafting Your Own Easter Basket
After you have made your tasty Easter Sunday Lunch, why not put your packaging to good use and create your own Easter egg basket! All you need is a few Mash Direct trays, some shredded tissue paper and ribbon.
You can create your own easter egg basket in 3 easy steps.
Wash out your Mash Direct tray.
Cut one small hole in each side of the tray.
Feed the ribbon through the holes and tie at the top.
Line the tray with the shredded tissue paper.
Time for your Easter Egg hunt!
If you are looking more inspiration on how to create your own DIY Easter Basket from scratch be sure to check out this blog post by Gathered.how https://www.gathered.how/papercraft/how-to-make-an-easter-basket/
Whatever way you are choosing to celebrate Easter, we hope you have a good one.
You can find out more about our products and where you can purchase them on our website: https://www.mashdirect.com/