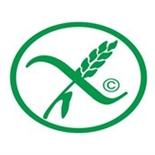 Mash Direct is pleased to announce that 13 of our products have been certified as gluten free by Coeliac UK and licensed to carry the Crossed Grain symbol.
A wide range of products from our everyday Mashed Potato, to special occasion products like Duck Fat Roast Potatoes and barbecue favourites Potato Cakes have a been shown to have met the required standard set by Coeliac UK. A full list of products displaying the Crossed Grain symbol can be found at the end of the page.
Tracy Hamilton said "It's more great news for Mash Direct that 13 products have been licensed to use the Crossed Grain symbol. With 1 in 100 people in the UK affected by Coeliac intolerance, we are pleased to be able to offer a wide range of tasty and healthy products to these people."
Potato Cakes (GB-008-001)
Green Cabbage (GB-008-002)
Red Cabbage and Beetroot (GB-008-003)
Colcannon (GB-008-004)
Roast Potatoes (GB-008-005)
Neeps and Tatties (GB-008-006)
Mashed Turnip (GB-008-007)
Carrot and Parsnip (GB-008-008)
Carrot and Parsnip with Bacon (GB-008-013)
Carrot, Parsnip and Turnip (GB-008-014)
Cheese and Onion Mash (GB-008-015)
Mashed Potato (GB-008-016)
Champ (GB-008-017)