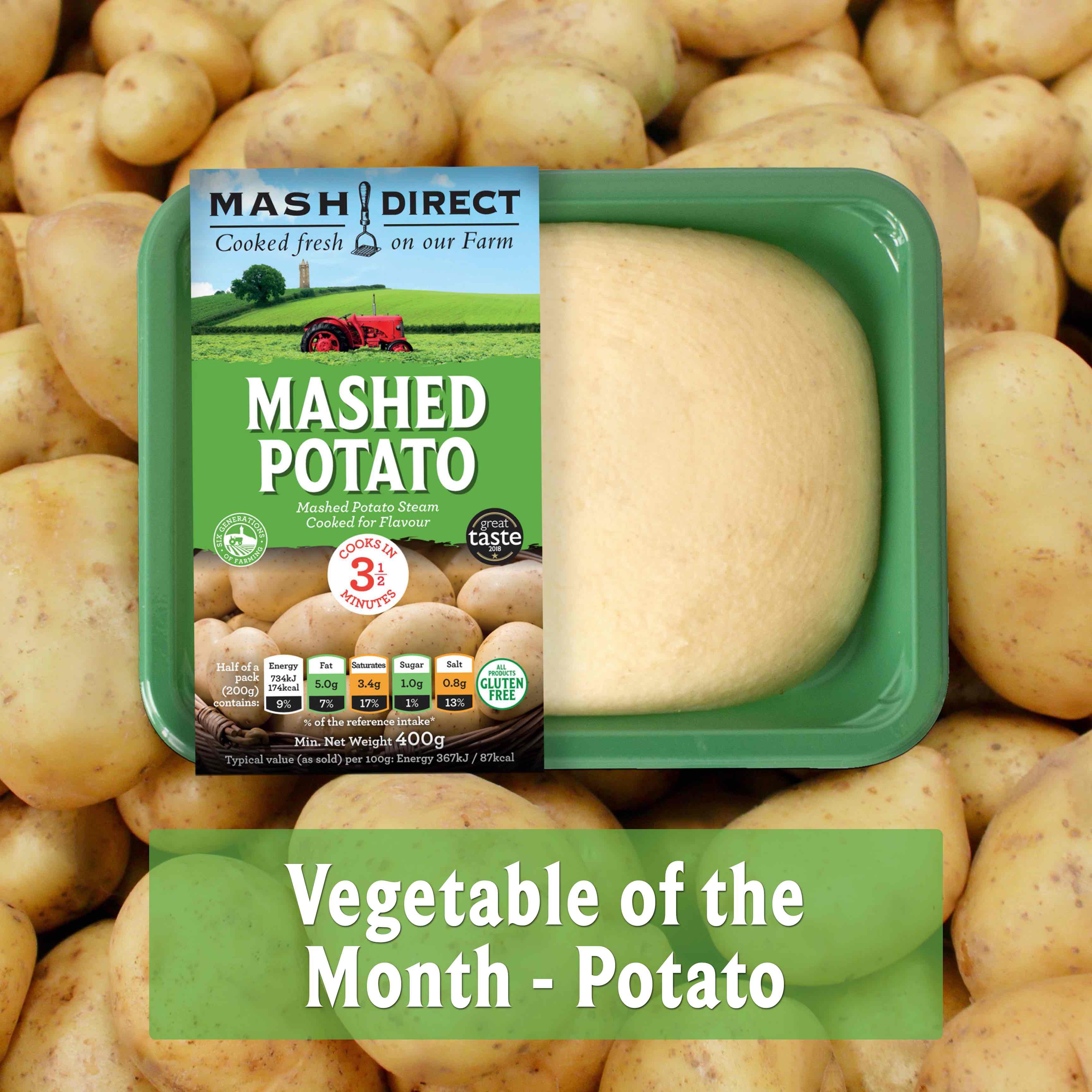 This November, our vegetable of the month is the humble Potato!
At Mash Direct, we LOVE our Potatoes! We make a wide range of potato based dishes, such as:
- Champ
You can read more about all of our delicious Potato products on our Range Page!
Such a versatile vegetable, potatoes are the perfect addition to many dishes! Take a look at some of our fab Potato recipes!
- Steak & Red Wine Higgidy Pie with Mashed Potato
- Paprika Chicken with Colcannon
DID YOU KNOW?
- The potato is the first-ever vegetable to be successfully grown in space, it was taken with the space shuttle Columbia in 1995!
- There are over 100 edible varieties.
- Potato is made up of 80% water and only 20% solid.