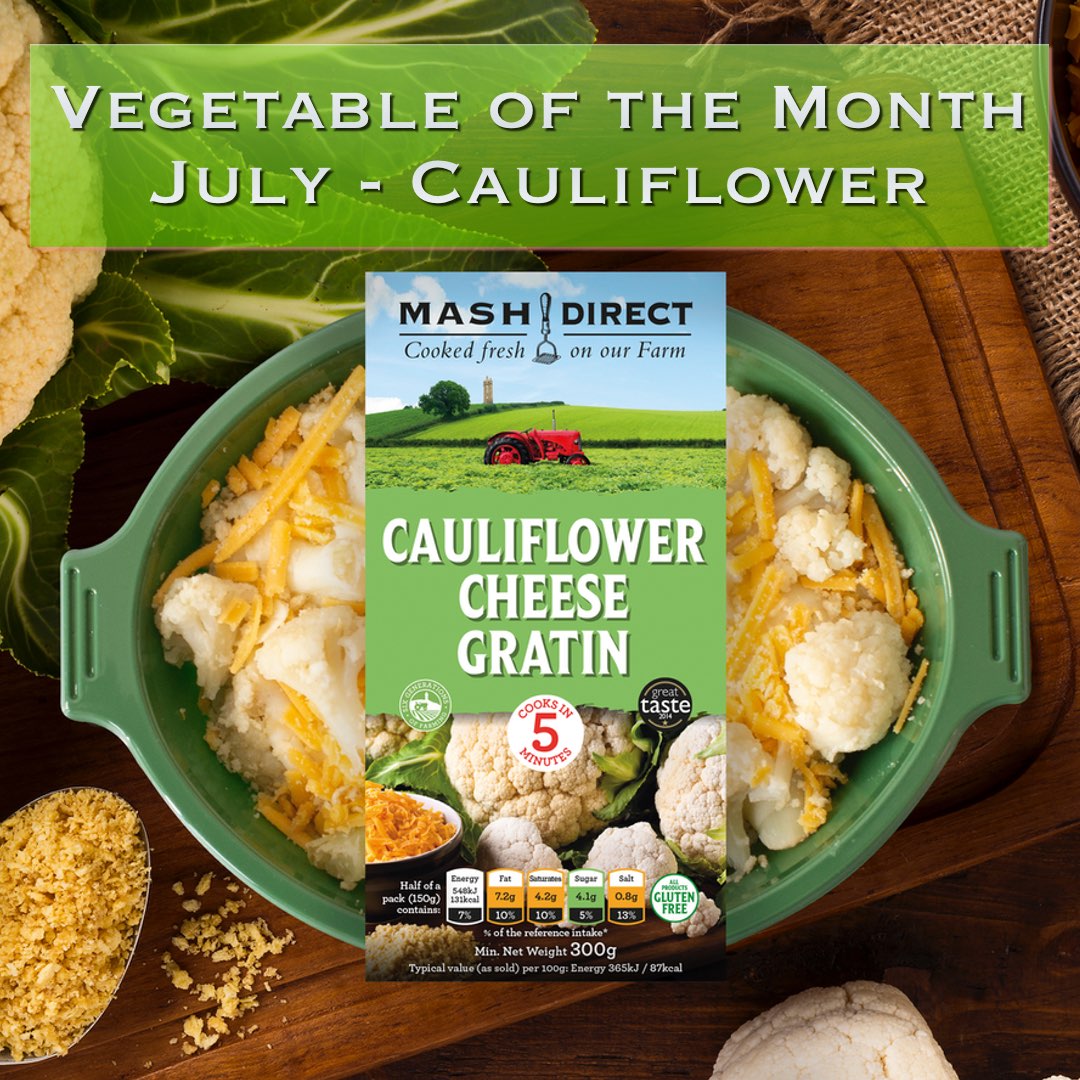 Cauliflower is our veg of the month for July!
You can read more about our Cauliflower products – Cauliflower Bites & our Cauliflower Cheese Gratin on our Range Page!
Some of our top Cauliflower Recipes:
·         Buffalo Cauliflower Wings with Carrot & Parsnip Fries
·         Buffalo Chicken Wings Platter
·         Chicken & Cauliflower Filo Pie
Did you know:
·         Cauliflower is one of the cultivated varieties of the cabbage plant family and is closely related to the broccoli.
·         Cauliflower can be used a rice replacement!
·         Cauliflower comes in 4 different colours – orange, purple, green & white!
·         It is very sensitive to the heat and cold.