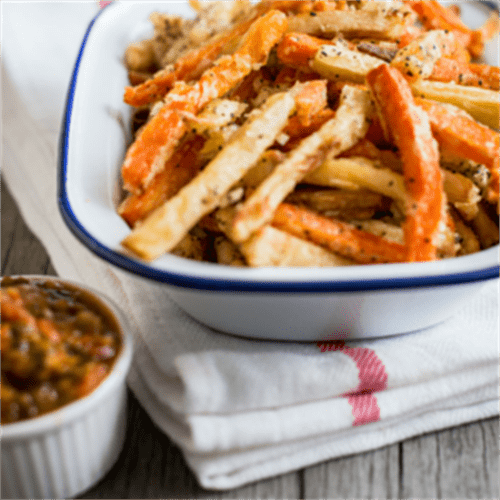 Our Carrot and Parsnip Fries feature in The Grocer's Roast Dinner Category Report 2015. The report explains how British people love a roast dinner, but they don't love cooking one!
96% of all roast dinners are served with vegetables, although in recent years the popularity of key vegetables have declined, for instance carrots and potatoes.
Rebecca Hughes, consumer insight analyst at AHDB, says "There has been a big growth in chilled potato products. Even though they are still a relatively small segment of the market, they are high value" Director at Mash Direct Jack Hamilton, says, "Consumers are still looking for the traditional tastes just like their grandmothers used to make, but in a more convenient form."
Mash Direct's Carrot and Parsnip Fries are the perfect, convenient, vegetable side dish to any Sunday Roast. Sweet carrots and parsnips, lightly fried and perfectly seasoned - ready for you to crisp up in the oven and enjoy!
Find out more about our Carrot and Parsnip Fries at: http://www.mashdirect.com/carrot-and-parsnip-fries