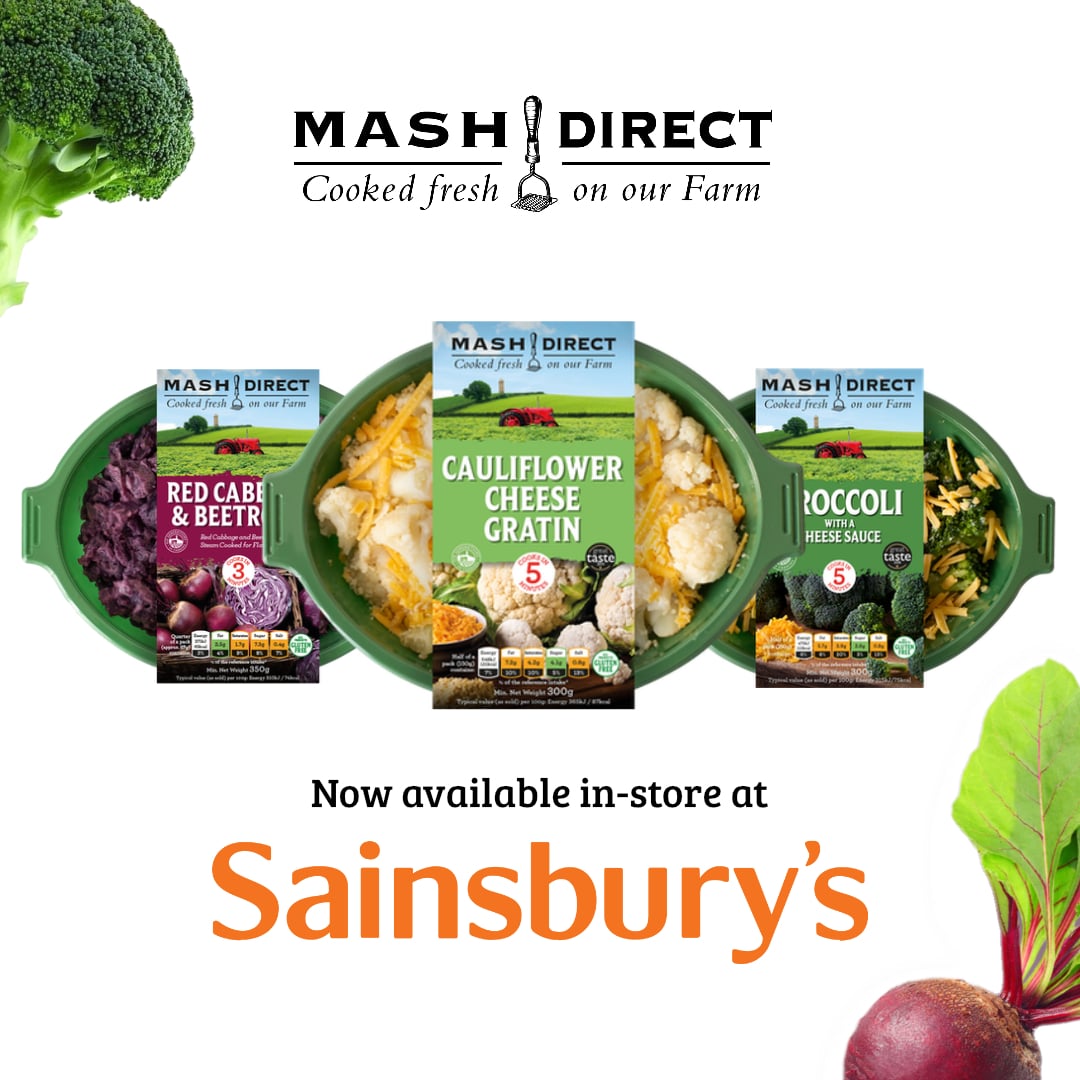 We are thrilled to announce the news that we have landed a national listing with Sainsbury's for three of our award-winning vegetable side dishes!
From today (Monday 15th November) our traditional Red Cabbage & Beetroot, Broccoli with Cheese Sauce and Cauliflower Cheese Gratin will be available in Sainsbury's stores across the UK.
Lance Hamilton, Sales Director at Mash Direct comments: "We're delighted to launch three of our multi-award-winning, vegetable side dishes into Sainsbury's stores nationwide. While available all year round, these products are especially popular throughout autumn/winter, so we're excited to offer the taste of  our farm-fresh produce to even more homes across the UK."
All three products are available now from the ready meal section of Sainsbury's Stores, so pick up a pack next time you're in-store!
Sainsbury's - Broccoli with a Cheese Sauce
Sainsbury's - Red Cabbage & Beetroot
Sainsbury's - Cauliflower Cheese Gratin