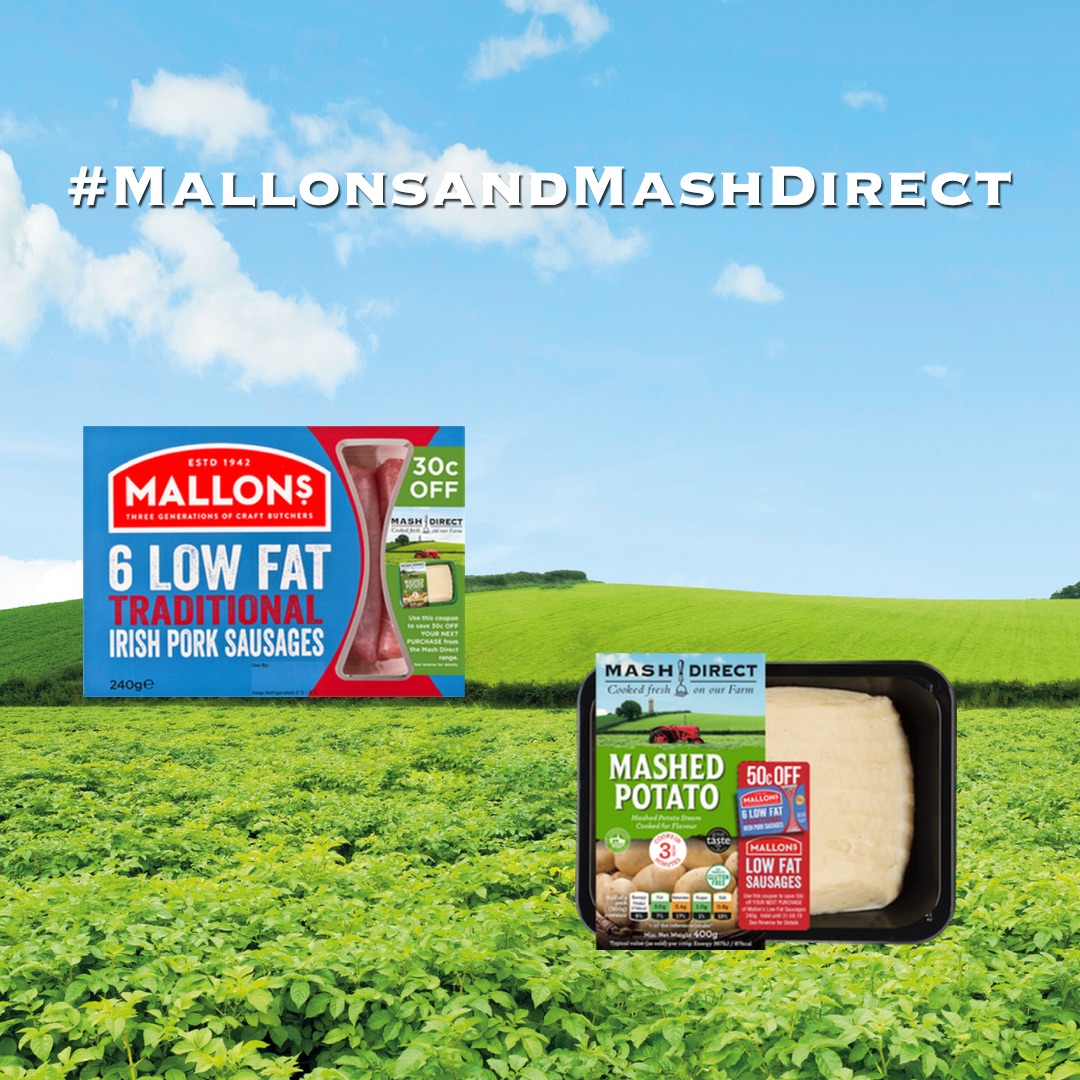 We are thrilled to announce that we have teamed up with Mallon's Sausages in an exciting new collaboration across the Republic of Ireland.
When you purchase Mash Direct or Mallon's Low Fat Range in stores throughout Ireland, you can save up to 50c off your next purchase! For more information make sure to check out the coupons on pack and make some great savings.
It has been great to team up with an iconic Irish brand bringing together generations of heritage family recipes and the perfect taste of home. With St. Patrick's Day round the corner we want to provide you with the ultimate Irish dish from the comfort of your own home.
Mash Direct and Mallon's Sausages strive to deliver great taste and quality in everything we produce and we are looking forward to sharing some of our exciting new recipes incorporating our farm fresh vegetable side dishes and Mallon's Sausages. Make sure to give them ago and celebrate our collaboration!