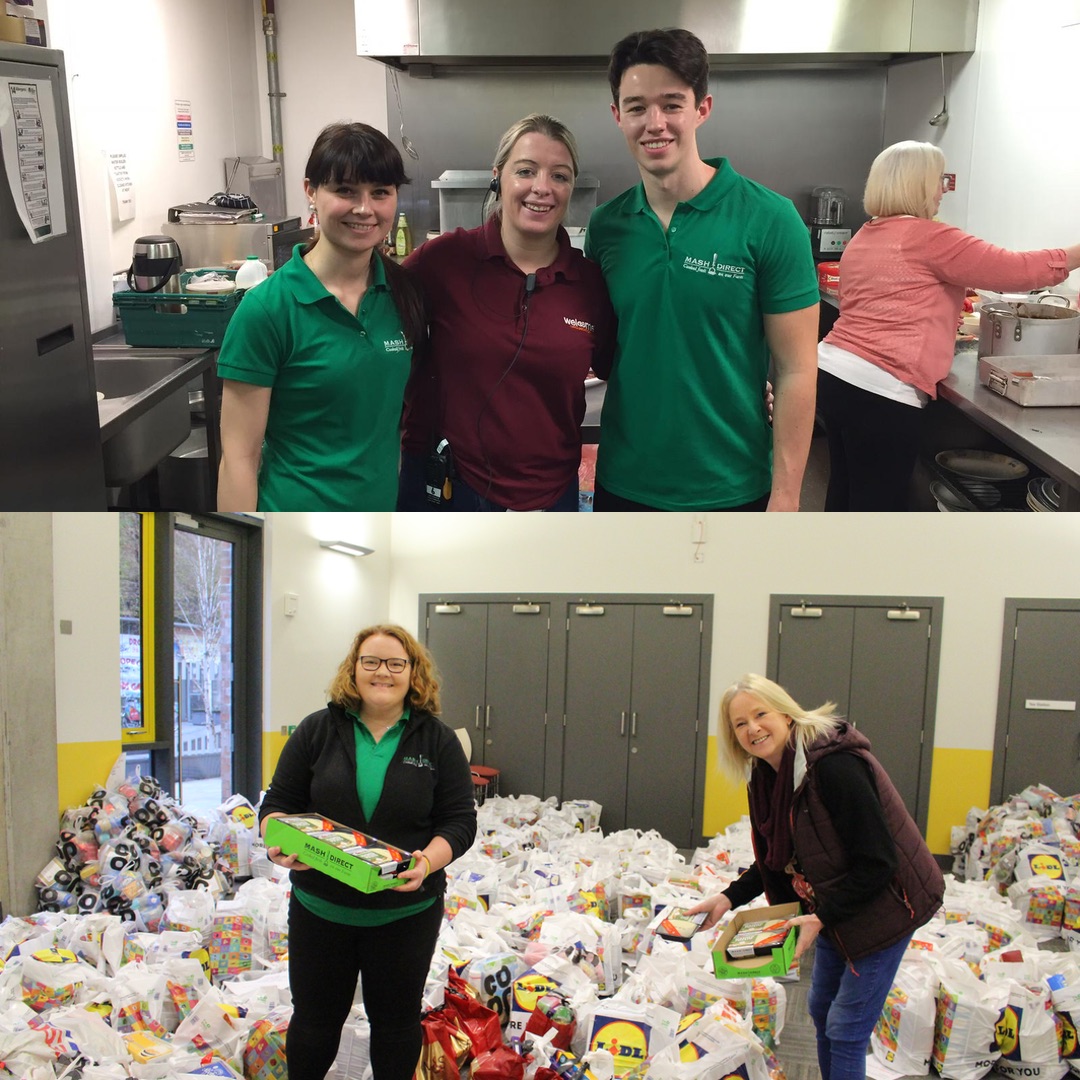 The Christmas holidays are a time to celebrate with family and friends, usually involving a calendar full of fun and joyous festivities. For those in vulnerable positions, this may not be the case as Christmas reminds them of what they don't have or loved ones they are missing.
We wanted to get into the holiday spirit and spread the Christmas cheer by getting involved with two local charities; East Belfast Mission and The Welcome Organisation to support those in need this Christmas.
East Belfast Mission (EBM) strive to support and tackle issues that vulnerable families across East Belfast face. Last week we donated 240 side dishes as part of EBM's annual Neighbours in Need Appeal. With the help of other local businesses, 1,000 hampers full of festive treats were crafted and delivered to vulnerable families. Christmas has become an extremely difficult and expensive time of year, for many families these hampers are the only hope of having a Christmas dinner.
Project coordinator of Neighbours In Need, Sandie Gallagher said, "We are extremely grateful to have received such generous support from Mash Direct this year! It is fantastic to receive such brilliant support from a leading local company and we know that their donation of fresh nutritious vegetables will make a huge difference to local families."
Our employees also volunteered this week at The Welcome Organisation, a local charity that provides a range of potentially lifesaving services to around 1,400 people who are affected by homelessness across Belfast every year. Our team cooked up our award-winning produce at the daily drop in centre which is one of many other outstanding services The Welcome Organisation provide.
Chief Operating Officer of Mash Direct, Jack Hamilton said "It was great to be involved in such worthwhile causes and give something back to the community.  We have been actively involved with the charity Fareshare for 6 years now, donating over 103,000 meals for vulnerable people. We look forward to continuing to support Fareshare as well as Neighbours in Need and the Welcome Organisation to combat homelessness and food poverty across Northern Ireland."  
We also had the pleasure to support the Antrim Area Hospital, Intensive Care Unit this Christmas. These Christmas Boxes will be part of a Christmas lunch for the Doctors, Nurses and Staff who will be working in the unit on Christmas Day.