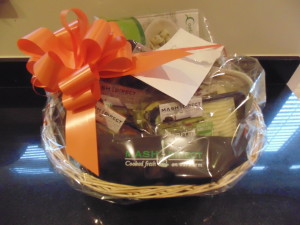 In this guest blog, Melanie of Melanie's Fab Finds, reviews Mash Direct on her blog after winning one of our highly sought after hampers!
Mash Direct Review
When I heard I had won a hamper with Mash Direct I was very excited as one would be. As someone that enjoys entering the odd competition here and there, time and presently health permitting it's always a lovely surprise to actually win given the number of participants that may enter.
I got the little ones ready for school and then hurried back excitedly to take a peak inside. A cookery book, apron and a range of Mash Direct products.
I immediately decided what my husband and brother in law were having for lunch.
Potato Cake
There are 2 in a pack and these are very creamy and thick and I only got a spoonful but it was very good. This actually won a Great Taste Gold Award in 2012!
Red Cabbage & Beetroot
Soft yet still with a slight crunch, sweet and easy to eat, this simple and delicious vegetable dish perfectly finished the meal. This won a Great Taste Gold Award in 2008.
Potato cakes topped with a grilled and seasoned Basa fillet topped with red cabbage and beetroot!
The mix of flavours and textures go well and this made a lovely filling meal for two hard working men.
For me the:
Potato & Leek Bake
Not normally one for foods containing leeks I was pleasantly surprised that the flavour of the leek was not overpowering. This dish was the perfect comfort food which was exactly what I needed and I also grabbed some of the cabbage and beetroot to go with it.
I really enjoyed sampling the products that I had been sent that I decided to write and tell you all about them, this is not a sponsored post and until I publish and share this the company is unaware that that I have written it. The dishes come ready made and are easy to prepare with options for cooking suitable for each printed on the packet. The foods consisting of vegetable and potato dishes are freshly made on the farm and do not contain flavourings, preservatives, colourings or additives. Many of the products are approved by the vegetarian society and there are a number of items suitable for those with coeliacs.
Thanks Melanie. We are delighted that you enjoyed your competition hamper and gave us such a glowing review on your blog site! Read more from Melanie's Fab Finds Blog at http://melaniesfabfinds.co.uk/