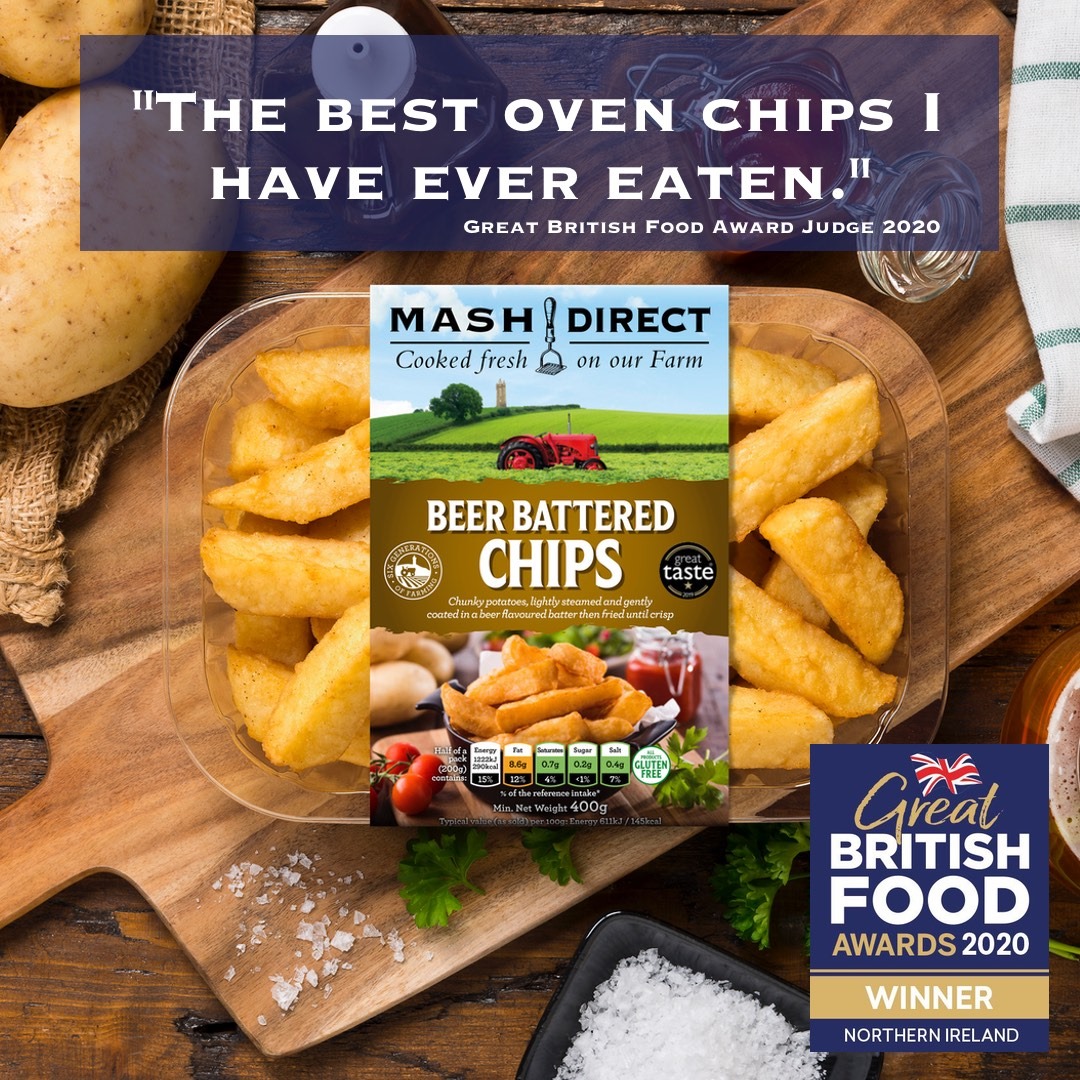 We are super excited to announce that our Beer Battered Chips have been crowned regional champions in the Gluten-Free category at the Great British Food Awards – they really are the nations favourite chips! 
At the Great British Food Awards, being the winner of our category means that we really do represent the very best of modern British food. 
The feedback we received from the judges was outstanding and a real credit to the innovation, time and effort put into creating the perfect Beer Battered Chips.   
Eric Lanlard, Great British Food Awards judge, said of the chips, "The best oven chips I have ever eaten ….super fluffy, crispy on the outside when they came out of the oven, I would have never known that they were gluten free …proper restaurant fat chips!!!!"   
These Beer Battered Chips combine the best chipping varieties with a gluten-free beer batter, made using local craft beer, to provide the perfect crunch along with a warm and fluffy interior. These Award-winning chunky potatoes have been steamed and fried to retain the texture and nutritional value of the potatoes in order to provide the perfect ready-to-cook oven chip. 
You can find out more details about the Great British Food Awards by visiting https://www.greatbritishfoodawards.com/winners.