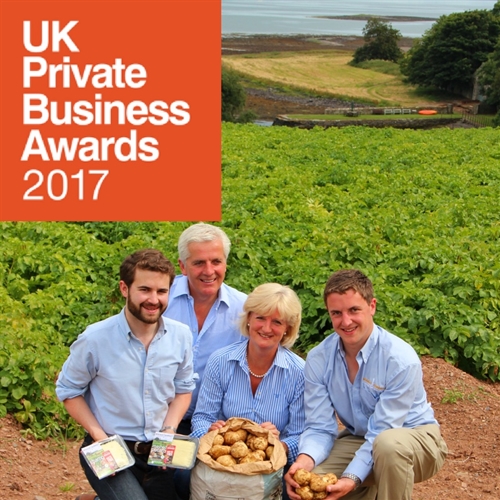 We are thrilled to have been named as a finalist in the UK Private Business Awards 2017.
The awards, sponsored by PwC, highlight the successes of private businesses across multiple sectors throughout the UK; highlighting their achievements. We have been named as one of six finalists for the 'Family Business of the Year Award', which recognises astute merits over the last 12 months as well as future growth strategy.
Tracy Hamilton (Co-Founder and Director) said: "It was such an honour to be nominated and shortlisted for the UK Private Business Awards. The awards are well respected and they give us a chance to celebrate our achievements and accomplishments. To be named as a finalist for the 'Family Business of the Year Award' is phenomenal. My husband [Martin] and two sons [Lance and Jack] have worked so hard over the last thirteen years to help make Mash Direct the success that it is today. We started off in our family kitchen and now we are supplying our products all over the world! It's a wonderful time for us and we wish all the finalists the best of luck for what is sure to be a great evening."
The UK Private Business Awards take place on Thursday 14th September 2017 at The Brewery in central London, with over 450 industry leaders and professionals expected to attend. For more information on the awards, click here.