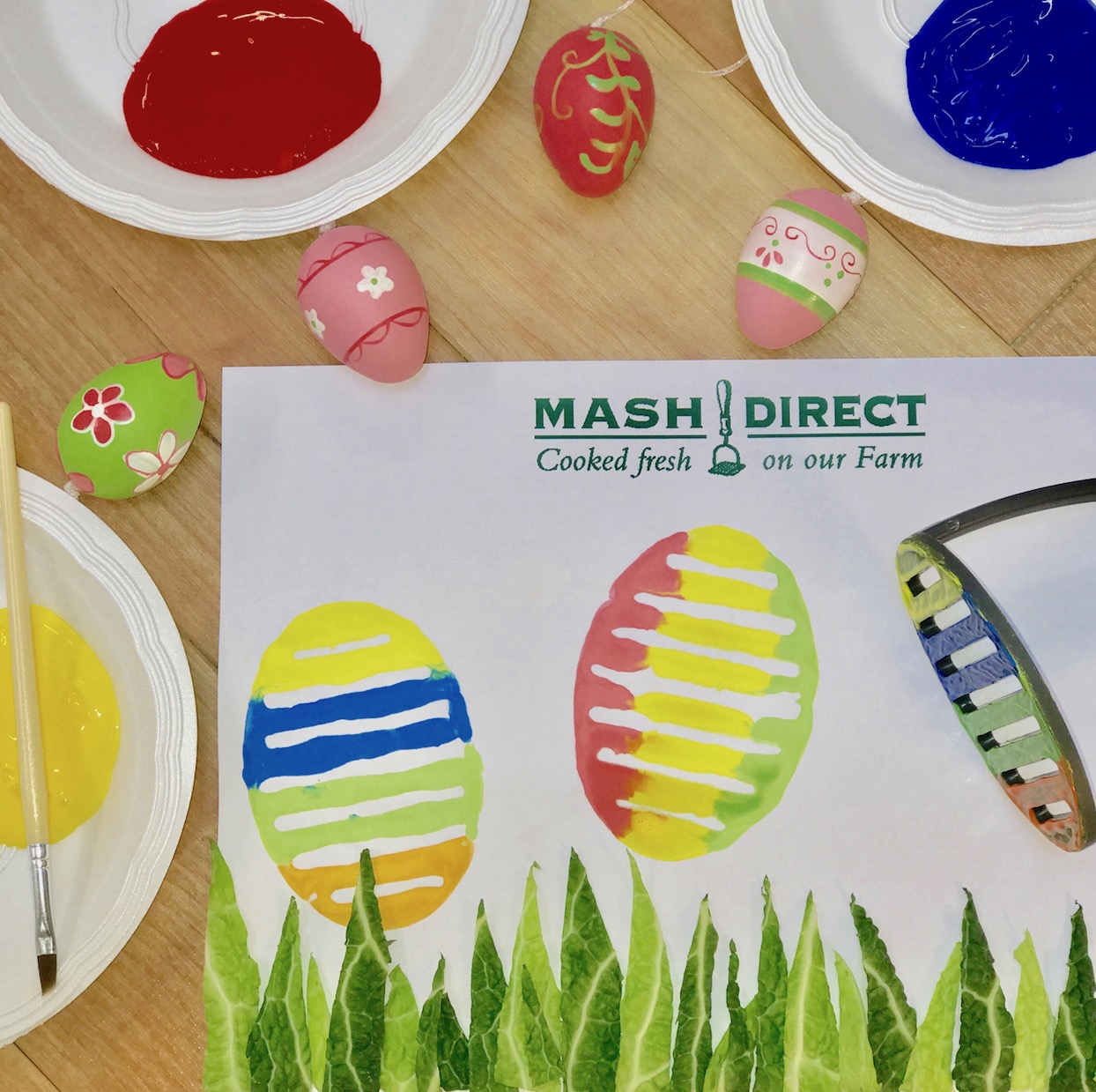 Are you looking for a fun activity to entertain the kids over the Easter holidays?
Why not give our Easter Potato Masher Art idea a go!
What you will need -
Egg Shaped Masher - We used a plastic masher.
Water Based Paint - We only used Red, Yellow and Blue paint and mixed them to create new colours!
Fine Paint Brush
White Paper
Green Paper - To create the grass effect. We used one of our fresh green cabbages.
Glue
How to -
Paint your design onto the base of the masher, ensuring it is completely cover.
Stamp the masher directly onto your white paper, you should get 2 stamps each time.
Cut your green paper or green cabbage into the shape of blades of grass, to decorate your page. Glue to the bottom of your page.
There you have it! A Masher-piece!
See a picture of our finished piece below.
If you give it a go, make sure to share your pictures with us on Facebook, Twitter or Instagram.