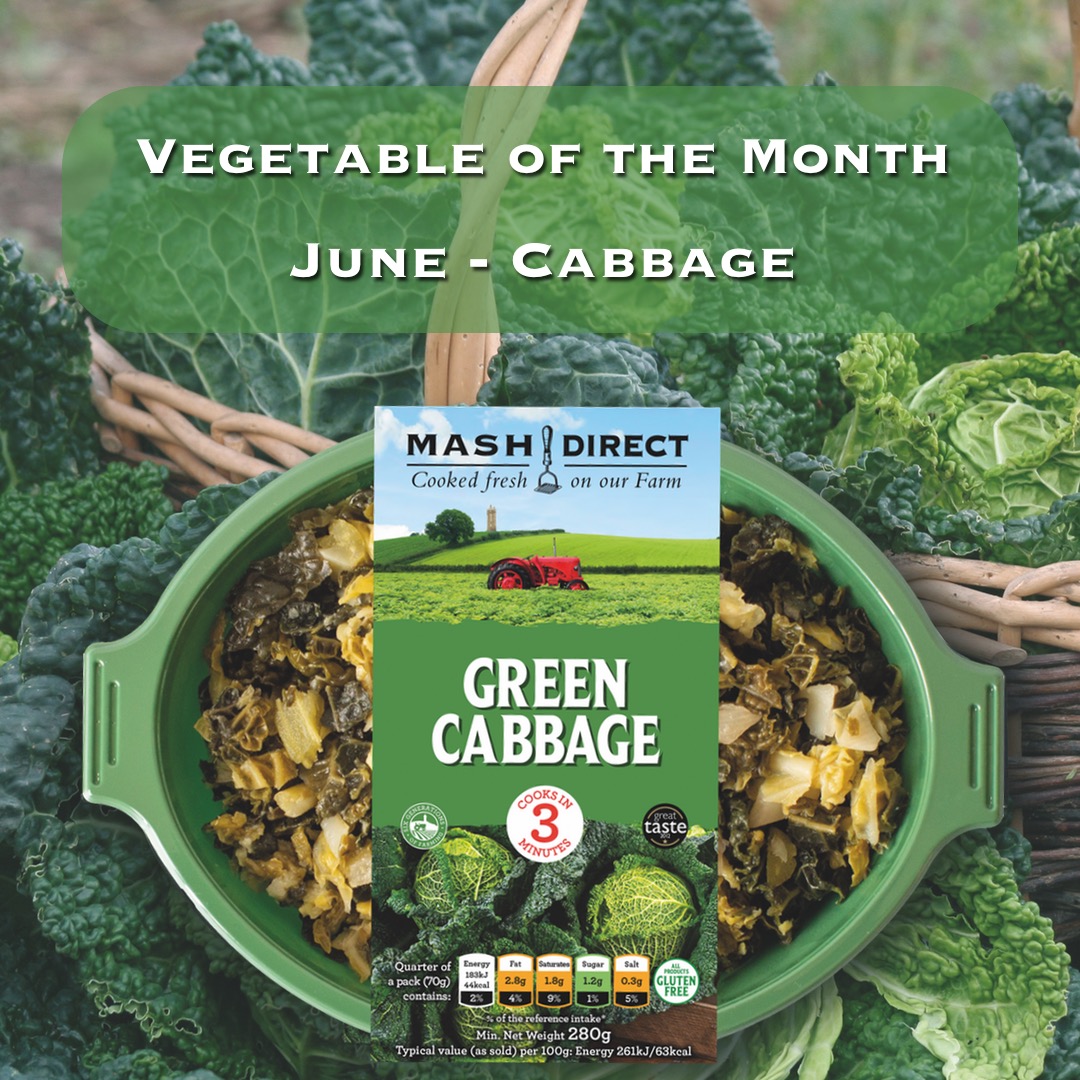 Cabbage is our veg of the month for June!
You can read more about our Cabbage products – Green Cabbage, Red Cabbage & Beetroot, Bubble & Squeak, Colcannon and our Salad Pots on our Range Page!
Some of our top Cabbage Recipes:
- BBQ Mexican Halloumi Tacos with Summer Salads
- Buffalo Chicken Wings Platter
- Green Cabbage & Chorizo Stew
Did you know:
- Did you know there are at least 100 different types of cabbage?
- Cabbage can be cooked in a variety of ways! It can be steamed, boiled, microwaved, stuffed or stir fried, as well as eaten raw in the form of salads of pickles.
- When cabbage is steamed, which it is here at Mash Direct, this helps to preserve all its nutrients, keeping it fresh and full of flavour!