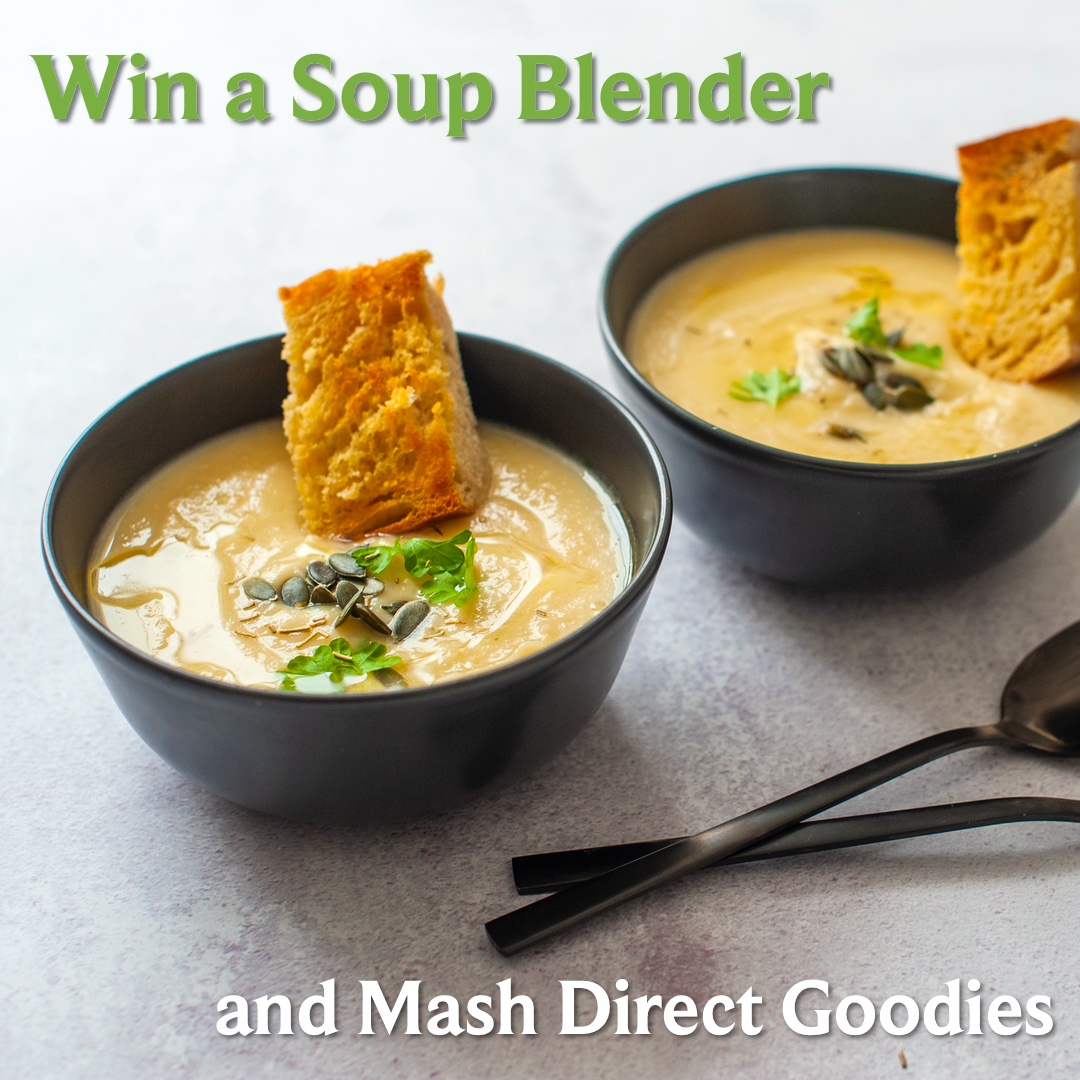 2021 is off to a soup-er start, as we have paired up with the soup-tastic (ok...we'll stop with the puns) Lili Forberg to bring you all things soup for a healthy start to the New Year!
Lili created a series of tasty recipes using our Farm Fresh Vegetable side dishes, which are quick and easy to make. Each of these healthy soup recipes is more delicious than the last!
Would you love to be able to make your own soup anytime you please?! Well - you're in luck! We've teamed up with Lili Forberg to give away a Soup Blender and Hamper of Mash Direct Goodies to get you started on your Souperb journey!