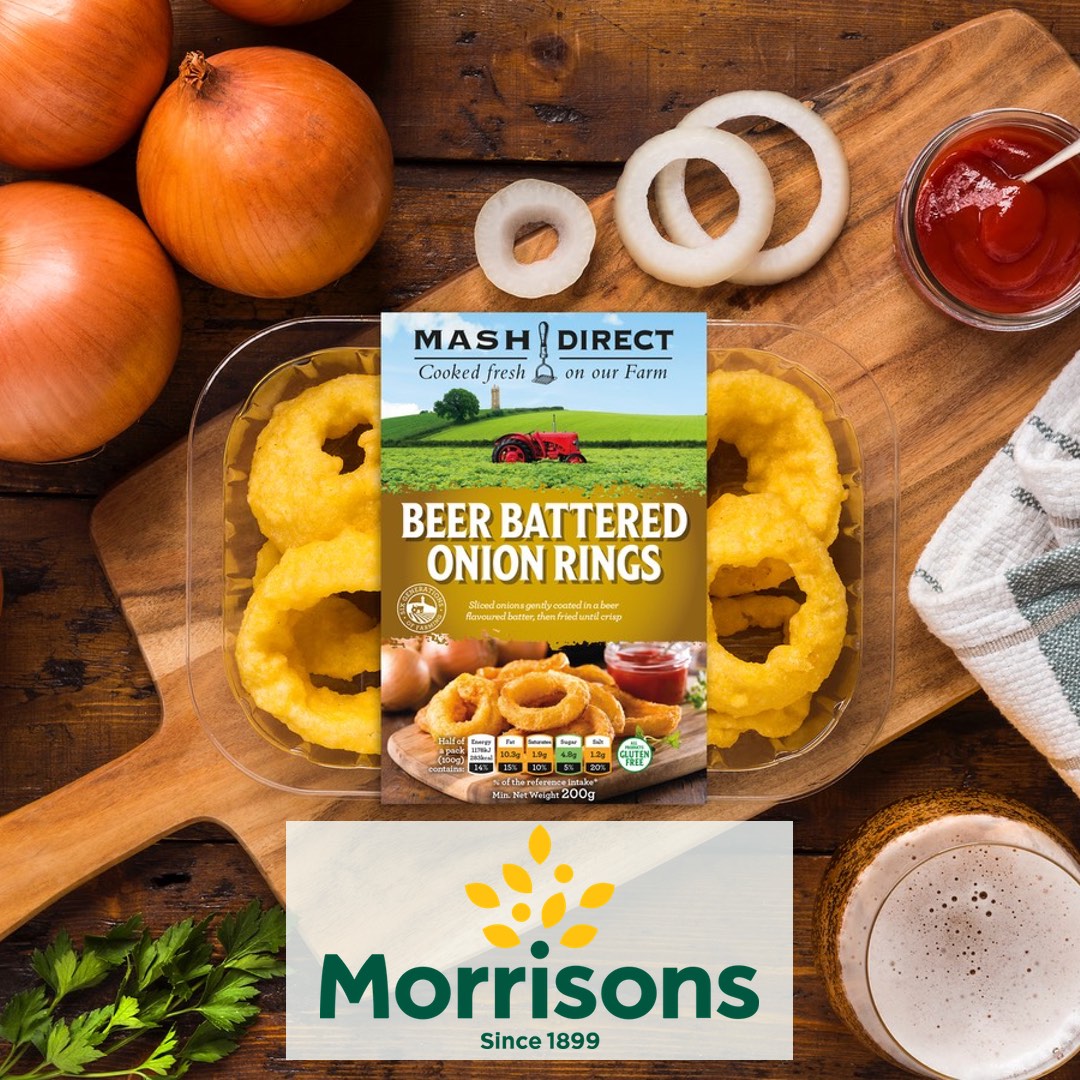 We are delighted to announce that we have secured a national listing with Morrisons, to list a range of our award-winning ready-to-eat vegetable accompaniments that are created fresh on the family farm with the true taste and texture of home-made. 
As of the 16th September, six of our SKUs will be sold in 170 Morrisons stores nationwide, providing consumers with farm fresh vegetables.  The following products will be listed; Carrot & Parsnip, Green Cabbage, Potato, Cheese & Onion Croquettes, Beer Battered Onion Rings, Beer Battered Chips and Bubble & Squeak.  
Lance Hamilton, Sales Director at Mash Direct comments: "We are delighted to launch our farm fresh award-winning vegetable side dishes into Morrison stores. This development is central to our growth strategy and means more consumers across the UK can enjoy our range of high quality, healthy, convenient ready-to-eat vegetable accompaniments at the family table.  
This is a great opportunity for Mash Direct to showcase our heritage varieties of vegetables on our family farm, grown specifically for superior flavour. We have a strong working relationship with Morrisons, and we are looking forward to building our reputation in these new stores'' 
This listing is central to our accelerated growth strategy and is meeting consumer demand for high-quality and versatile convenience meals that can be incorporated at the family table. The category has seen strong demand in recent months and is now worth £3.9 billion.