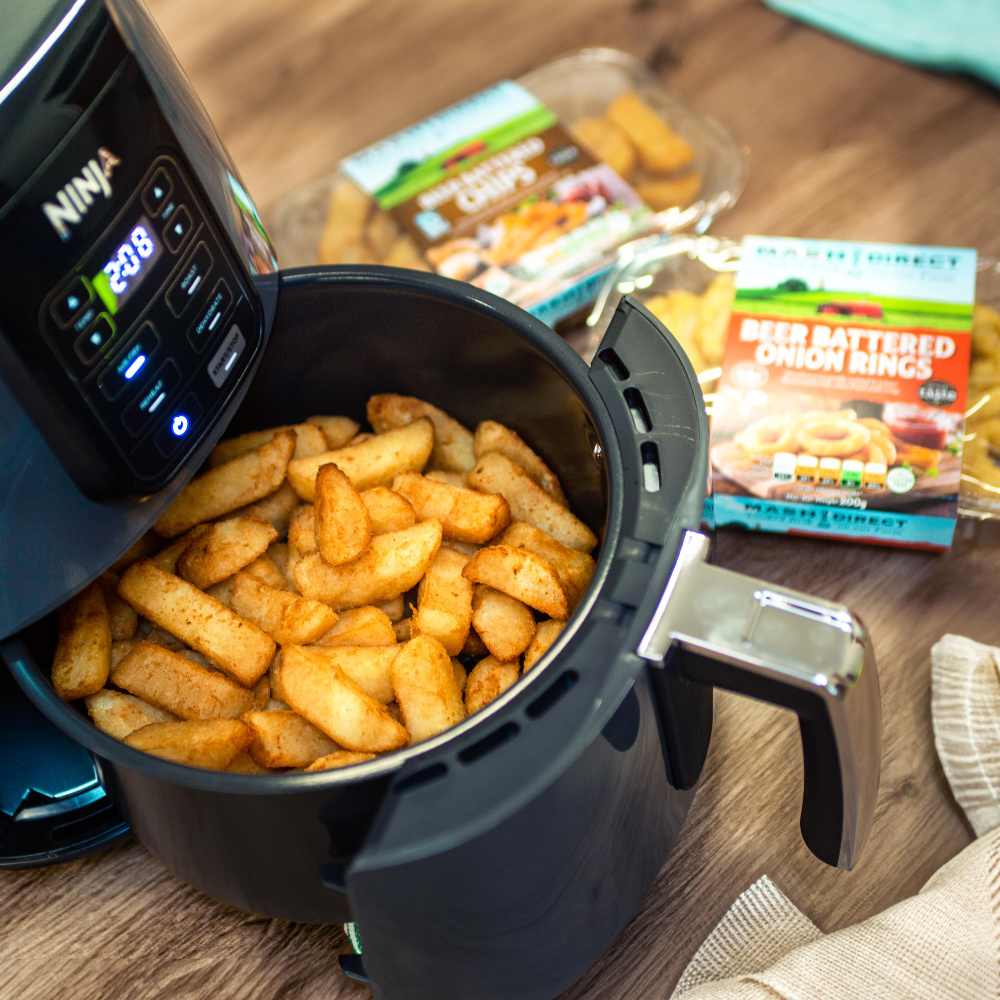 At Mash Direct, we're dedicated to making your life easier without compromising on farm-fresh flavour.
That's why we're delighted to announce a new feature on some of your favourite Mash Direct sides - air fryer cooking instructions!
Starting today, you can add extra crunch and flavour to your meals conveniently and deliciously. Here are the products now featuring these handy instructions:
Crispy Vegetable Bakes/ Vegetable Burgers
As home cooks across the country fell in love with the ease and health benefits of air frying, boosting air fryer sales by over 2,000% since 2021, we saw a chance to make our farm-fresh sides even more convenient and versatile.
Our venture into this trend demonstrates our commitment to meeting consumer demand and addressing energy and cost efficiency issues. But rest assured, this new cooking method keeps the unrivalled freshness and flavour Mash Direct is known for.
Jack Hamilton, CEO at Mash Direct, comments on this exciting development: "We are extremely excited to be able to offer our customers a new and convenient way to cook and enjoy our products. The new cooking instructions will make our products accessible for even more consumers, and we hope this new addition to the range will help us continue to grow our brand and bring healthy, convenient ready-to-eat vegetable accompaniments to many more tables."
Remember, all our products are prepared immediately after harvesting, preserving the ingredients' natural texture and nutritional benefits. Our range is low in saturated fat, 100% gluten-free, and free from artificial flavourings and colourings.
With the addition of air fryer instructions, we're giving you a new, convenient, and energy-efficient way to enjoy your favourite Mash Direct products. 
Ready to get started? Fire up your air fryer and let us know how it goes by sharing your creations with us on Facebook and Instagram using #AirFryWithMashDirect!