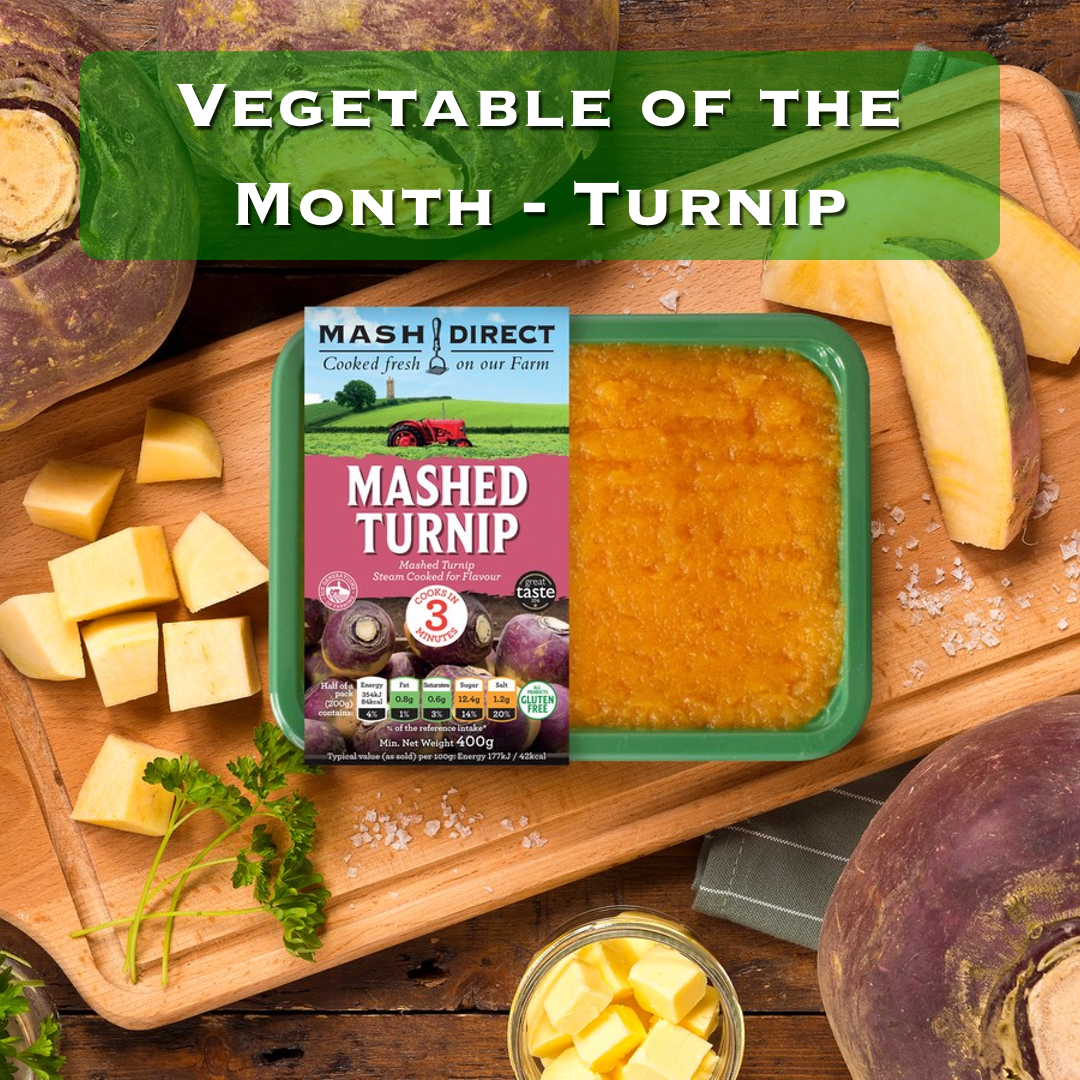 Turnip is October's veg of the month! 
You can read more about our farm fresh Turnip Products – Roasted Root Vegetables, Mashed Turnip & Carrot, Parsnip & Turnip on our Range Page! 
Have a go at some of our great Turnip Recipes! 
Facts you didn't know about Turnip: 
Turnips aren't actually related to potatoes, they are related to radishes, 

mustard

 and collard greens.

 

It is a rather versatile plant.

 

Most turnip varieties have a slightly spicy taste if eaten raw!

 

Turnips are also sometimes grown to feed livestock.