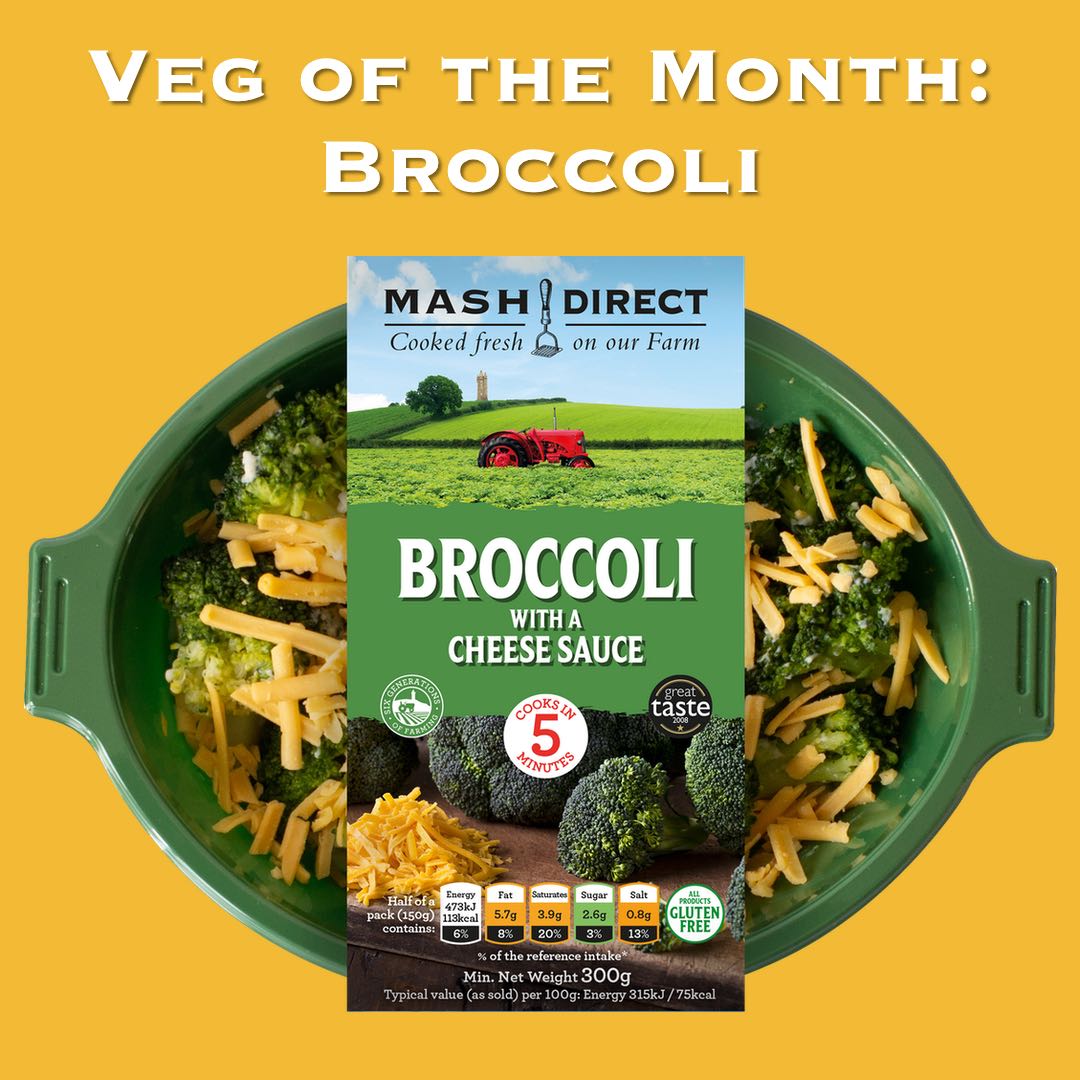 Each month, we will celebrate a veg of the month - based on what's in season, what we're working with on the Farm or our favourite dishes.
This month, we're focusing on Broccoli!
Eating vegetables when they're in season means you are more than likely using fresh, local product. At Mash Direct, we love all our vegetables, including the 'ugly' ones - and we steam cook our vegetables on our Farm to retain the taste and texture of homemade food.
You can read more about our Broccoli with Cheese Sauce on our Range Page!
Some of our top Broccoli Recipes:
Broccoli & Cheese Pastry Slices
See more on our Recipes Page.
Rockin' Broccoli  Facts:
- World renowned as a superfood, you may or may not know that Broccoli is a member of the cabbage family!
- Broccoli can be enjoyed many ways – steam cooked Broccoli brings out it's vibrant green colour bursting with flavour, or it can be enjoyed raw in a salad for a delicious healthy crunch.
- Broccoli has been around for more than 2000 years.
Dining in Dublin covered our Veg of the Month - read more here.