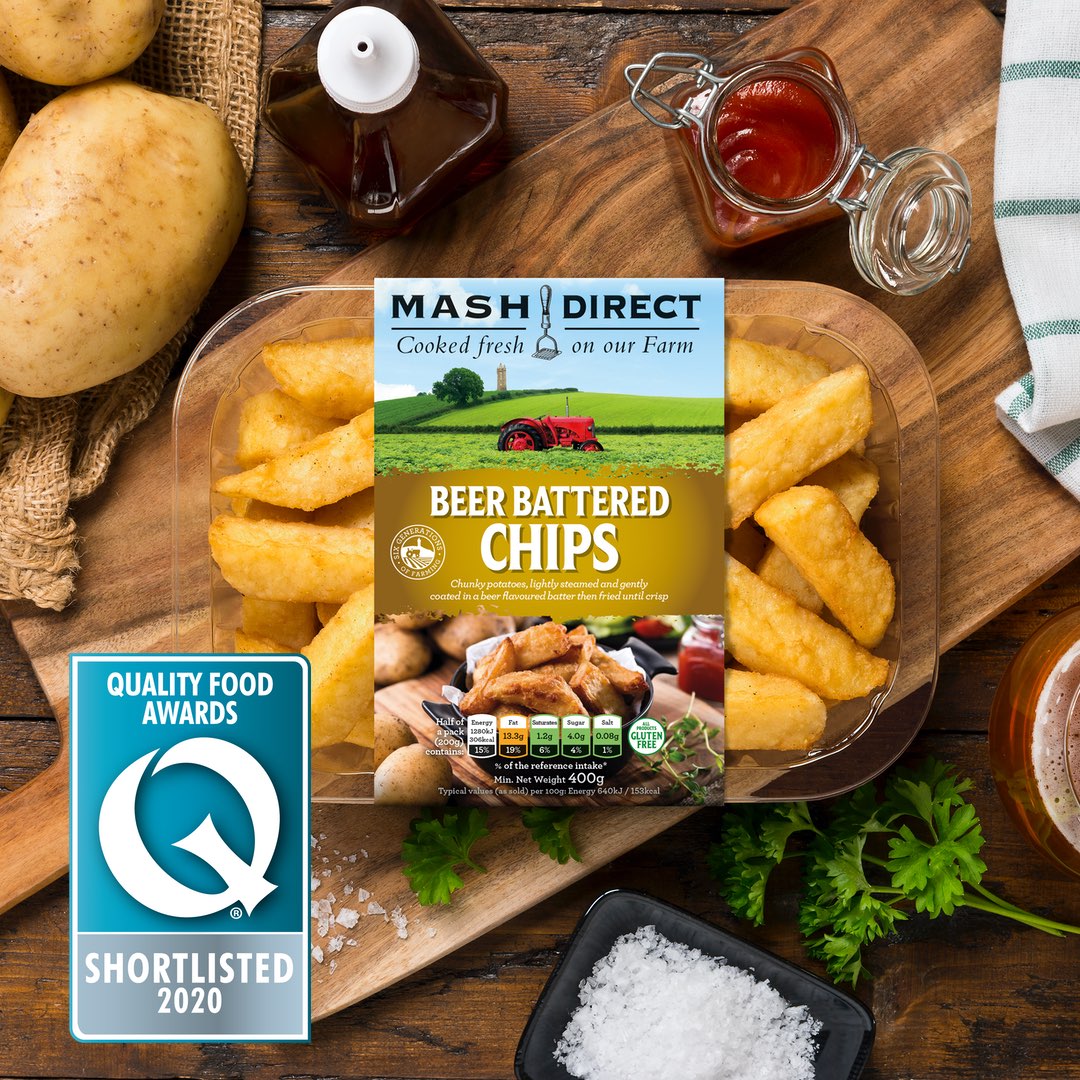 Our Beer Battered Chips have been shortlisted as finalists in the UK Quality Food Awards in the meal accompaniments category!  Our award-winning chunky potatoes are lightly steamed and gently coated in a gluten-free, beer-flavoured batter, then fried until crisp. 
The UK Quality Food Awards showcases the best Food and Drink products in the UK.  The awards recognise nutritious products with the best taste, ingredients, packaging and flavour that is innovative and original.   
Winners will be announced in November as part of an online showcase during the week of the 9th November, wish us luck! 
For more information visit: https://uk.qualityfoodawards.com/QFA20/en/page/home