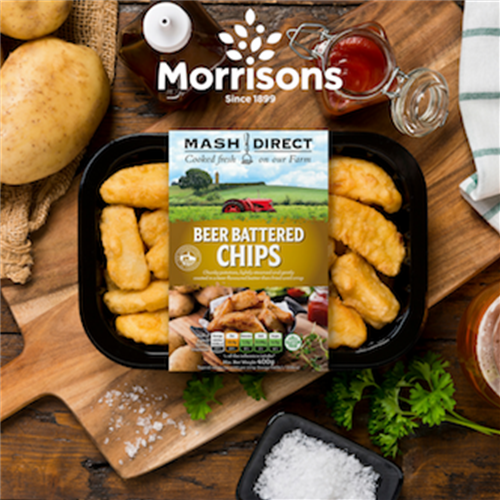 Our Beer Battered Chips are being introduced to Morrisons stores nationwide. These, along with our Crispy Vegetable Bakes, Potato Rosti, Cauliflower Cheese Gratin and Potato Croquettes can be found in the 'Free From' aisle in Morrisons.
Earlier this year, Morrisons became the first UK multiple to nationally stock our fresh vegetable side dishes made at our family run farm in Northern Ireland.
Lance Hamilton, Director, said, "We are delighted with the new line available in Morrisons. It has been a great year for our other products in Morrisons and we are pleased they have taken on our Beer Battered Chips, which have been going down so well in Northern Ireland."
To check out a full list of our products, click here.