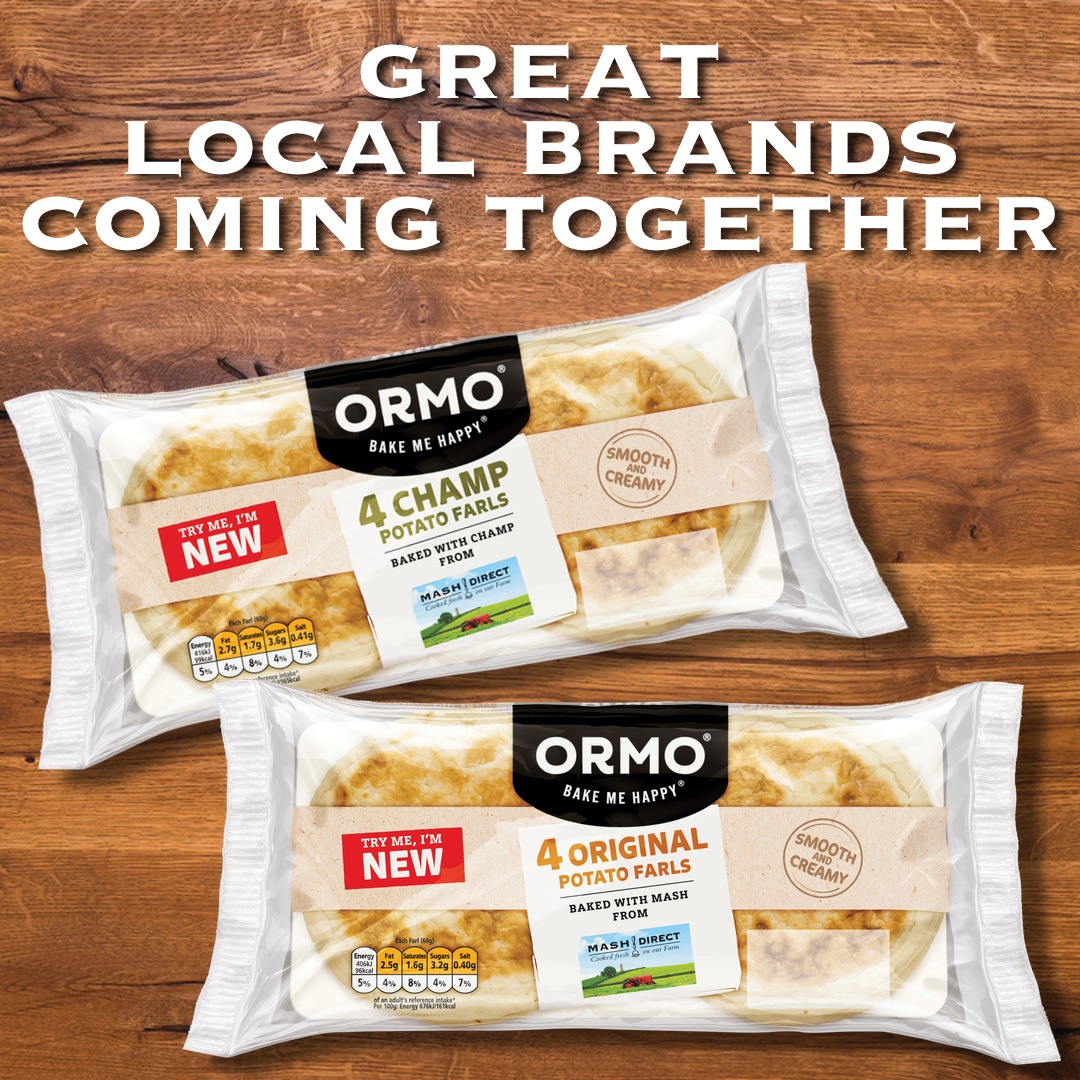 Is there anything more Northern Irish than Champ Potato Farls?
We're very excited to team up with another of Northern Ireland's most iconic brands, ORMO to release a new range of Potato Farls.
ORMO is one of Northern Ireland's most iconic brands, baked in Belfast since 1875. It is synonymous with great taste and quality and enjoyed by families of all ages across Northern Ireland.  All their products are baked to both current and traditional recipes and use some of the finest local ingredients. As we are a sixth generation Family Farm, with the same focus on great taste and quality in all of our products, we feel this is the perfect partnership.
Ormo's new Original Potato Farls are made using our fresh Mashed Potato, and the Champ Potato Farls also use our award-winning Champ, to give a smooth and creamy taste in every bite.
Ideal for all meals, these Potato Farls work great served with an Ulster Fry, or topped with Smoked Salmon, Cream Cheese and Chives as a light snack.
You can find them now in Tesco NI, Sainsbury's, SPAR, SuperValu, Centra, Mace, Eurospar, Vivo and Vivoxtra.
Click here for more information on our Mashed Potato or Champ.