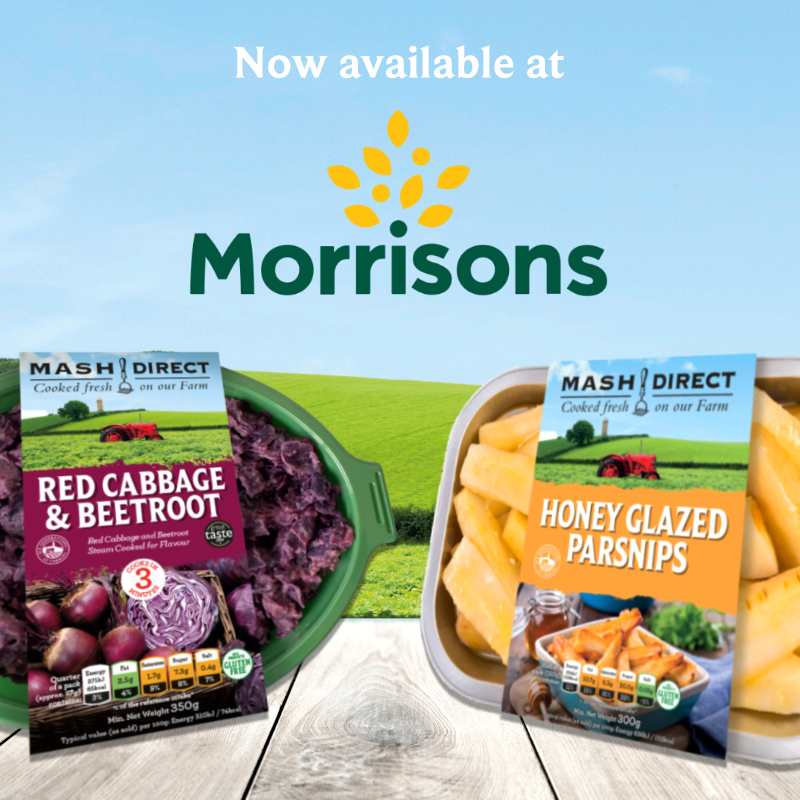 We are delighted to announce that we have secured a national listing with Morrisons for two of our vegetable side dishes!
From Friday 5th November our traditional Red Cabbage & Beetroot and festive favourite Honey Glazed Parsnips will be hitting Morrisons stores across the UK, bringing the true taste of our farm fresh vegetables to homes this Winter.
Lance Hamilton, Sales Director at Mash Direct comments: "We're thrilled to launch these products into Morrisons stores throughout the UK. Our Red Cabbage & Beetroot is a year round favourite and our seasonal Honey Glazed Parsnips are looked forward to every year so we're delighted to offer these products to the wider UK market; giving even more customers the opportunity to enjoy our range of high quality, convenient, ready-to-eat vegetable accompaniments at the family table."
Find both products in the produce section so pick up a pack next time you're in-store.