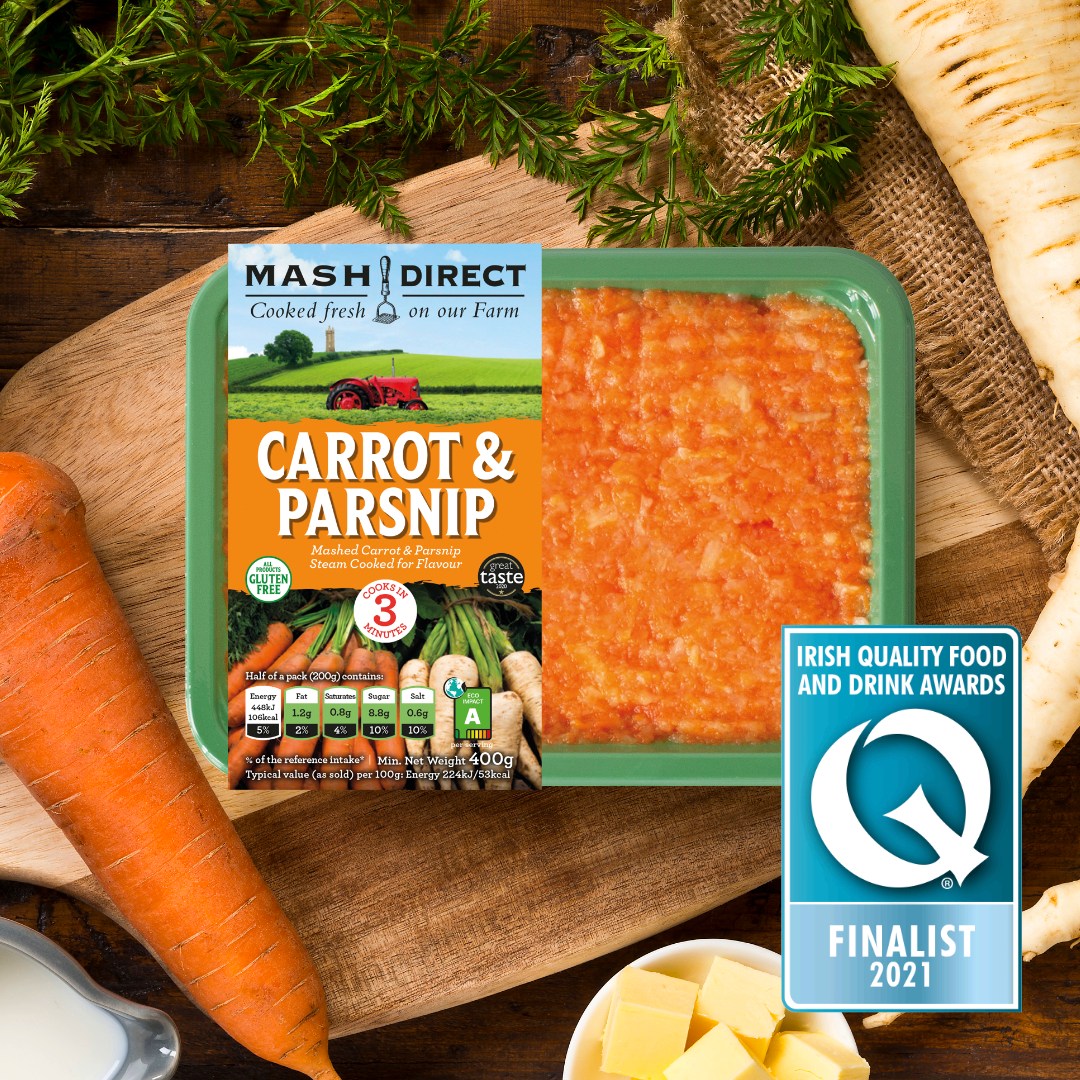 We're excited to announce that our classic Carrot & Parsnip has been shortlisted in the 2021 Irish Quality Food and Drink Awards in the meal accompaniments category!  Our heritage homegrown carrots and parsnips are gently steam cooked and mashed together, for a perfect combination that is bursting with flavour and has the taste and texture of real homemade food.
The Irish Quality Food and Drink Awards showcases the best Food and Drink products across Ireland, recognising nutritious products with the best taste, ingredients, packaging and flavour that is innovative and original.   
Winners will be announced in November as part of a virtual ceremony on Tuesday 23rd November. 
Find out more about the Irish Quality Food & Drink Awards here.