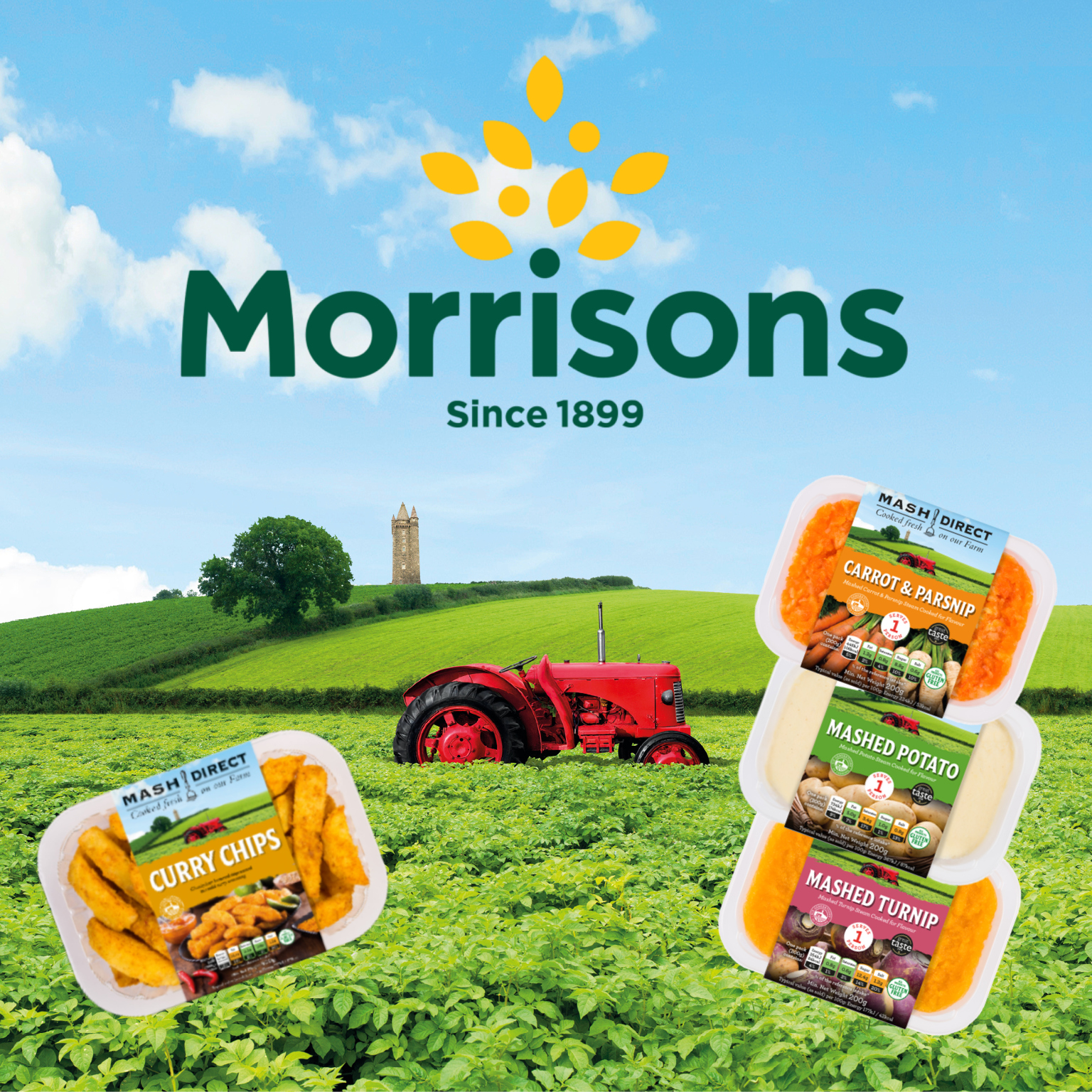 We have good news for all Mash Direct fans as Morrisons have just extended their range of our award-winning, gluten-free, farm-fresh products!
From September, Morrisons are adding new products including our 'For One' range which features 200g portions of classic Mash Direct dishes including;
Carrot & Parsnip
Mashed Potato and;
Mashed Turnip.
They will also be stocking the latest Mash Direct product launched earlier this year, Curry Chips; created using our hugely popular chunky beer-battered chips tossed in a mild curry seasoning.
Lance Hamilton, Sales Director at Mash Direct comments: "We are delighted to launch even more of our farm fresh, award-winning vegetable side dishes into Morrisons. Our Curry Chips have been very well-received since their launch just six months ago, and the addition of our 'for one' range ensures that even more customers have access to our range of healthy, convenient, vegetable dishes."
You'll find them in the Ready Meals section so don't forget to pick up a packet next time you're in store!