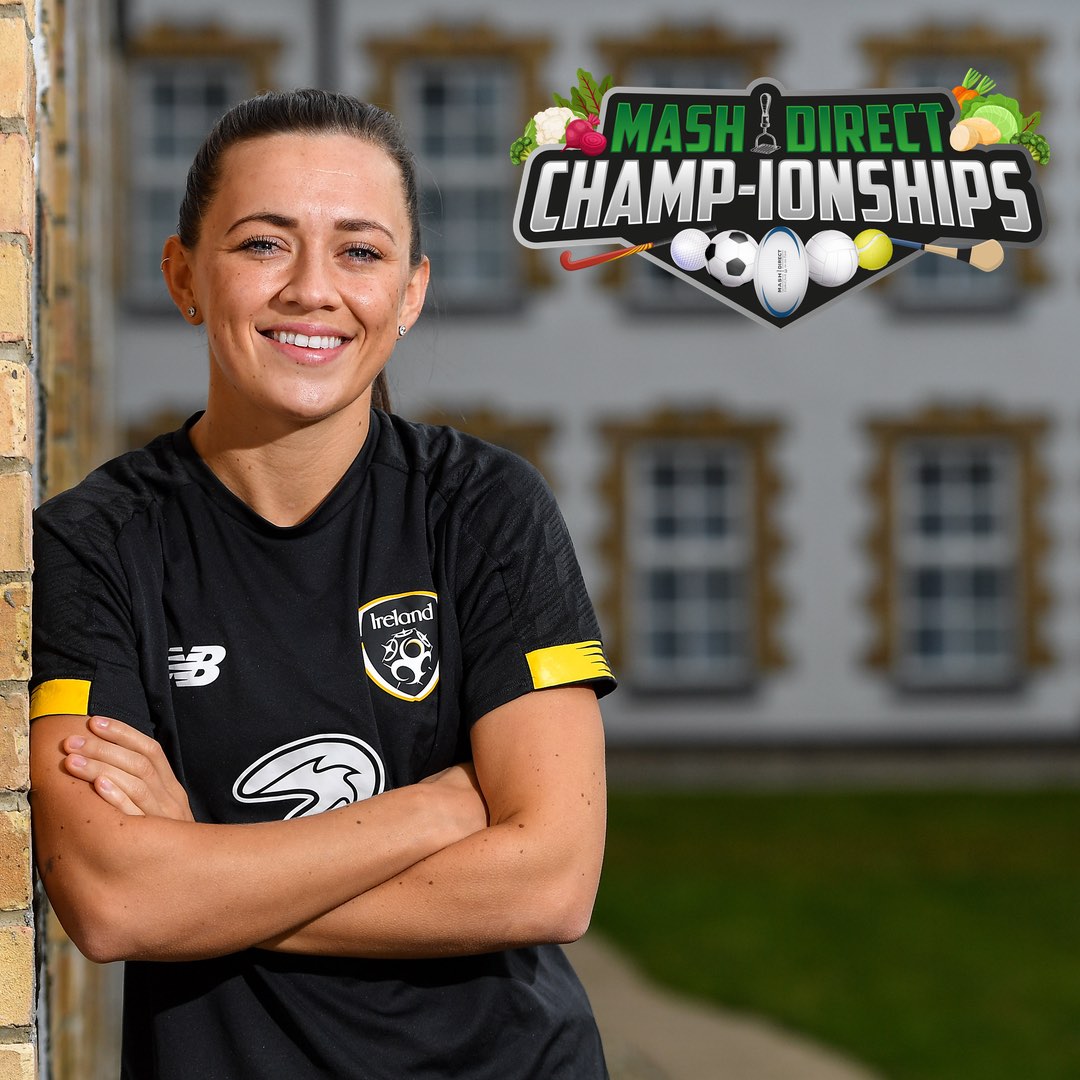 We're pleased to announce that our next Mash Direct Sports Championship judge is...
Katie McCabe!
On the pitch, Katie is one of the best players in Ireland's Women's National team and a key member of the Arsenal Women's squad. She made her international debut for Ireland in 2015 and quickly established herself as a central figure. In early 2018, under the management of Colin Bell, Katie was announced as the new Captain of Ireland's Women's National Team making her one of the youngest international Captains in the world. Katie led the team into a tightly fought World Cup Qualifying Campaign, where Ireland narrowly missed out on qualification last year. She is currently leading Ireland's campaign to qualify for the European Championships, where they sit top of the group. 
On the Club front, Katie joined Arsenal Women in late 2015 from Shelbourne FC. Since her arrival at Arsenal she has established herself as a regular first team player. She has won the Women's FA Cup in 2015/16 and last season won the Women's Super League playing more games than any other player in the squad in the title winning year.  
Off the pitch, Katie comes from a big family and grew up in the large Dublin suburb of Tallaght, also the former home to Republic of Ireland all-time leading goal scorer Robbie Keane. Katie is an active ambassador for the LGBT community, and through her position as Captain of the Women's National Team and as a key member of the Arsenal Women's Team lends advice, guidance, and support to women of all ages. 'As captain of the Ireland team and an Arsenal player, I've got a platform to speak up and show support for the things which are most important to me.' 
We have teamed up with Irish international and Arsenal footballer Katie McCabe, to offer the winning prize of a £5,000/€5,400 sponsorship package. Katie will be joined by Italian international rugby star, Ian McKinley, former Ulster, Ireland and Lions rugby player Rory Best as well as BBC presenter and journalist Holly Hamilton to judge the Mash Direct Champ-ionship entries.
Follow Katie McCabe for more updates:
Instagram: @Katie_McCabe11
Twitter: @Katie_McCabe11