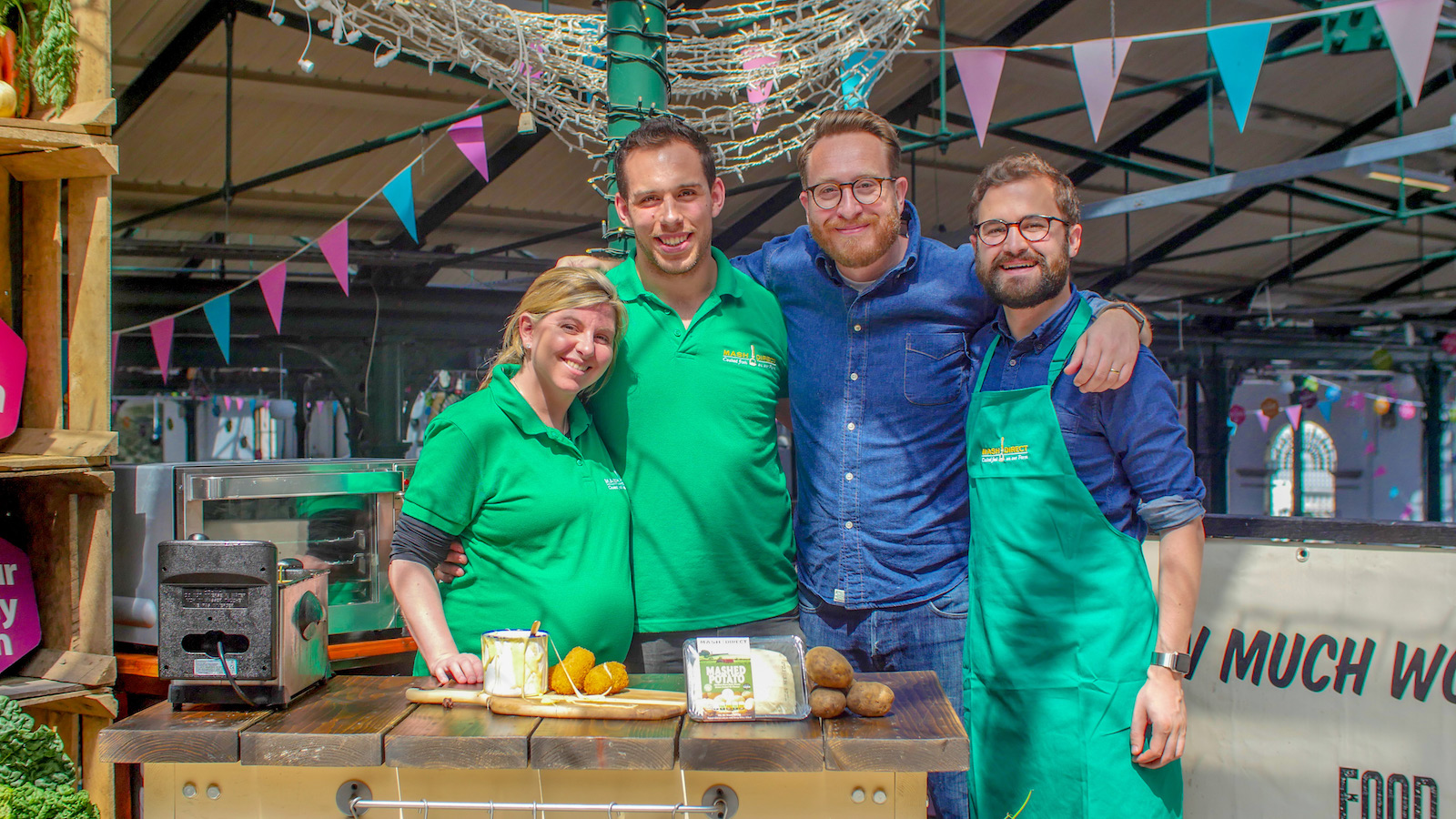 Celebrity Chef and YouTube star, Food Busker has come to Northern Ireland to create a mash-up of traditional local food in his street food style. John Quilter, aka the Food Busker, has over 130,000 subscribers on his YouTube channel, a joint venture with Jamie Oliver, and has been in town this week to cook up a feast with Comber's Mash Direct.
The Food Busker concept is simple – he cooks up fresh ingredients on the streets and then guesses how much passersby would be willing to pay for his street food dishes – quite a challenge in Belfast! This week he has been cooking in the fields at Mash Direct on the shores of Strangford Lough as well as in St. George's Market and Cathedral Quarter to take the humble side dish of mashed potato into the street food craze.
The success of the Northern Irish Year of Food and Drink in 2016 has led to an increase in celebrity chefs making the journey across here to enjoy our local produce. With the Comber Potato Festival falling this week, it was the perfect time for one of the UK's fastest growing YouTube channels to see why spuds are on trend.
Mash Direct's Marketing Director, Jack Hamilton, said "Northern Ireland is on the food map more than ever so it is no surprise that more big broadcasters are making the short hop across to our fields. At Mash Direct we are always looking for innovative new ways to show our customers where their vegetables are coming from every week. As a six generation family farm, we wanted to challenge Food Busker to bring champ into the street food market and we look forward to taking this to the streets of London shortly."
If you would like to try John's first recipe from the series, Cheesy Fish Pie Bites, click here!