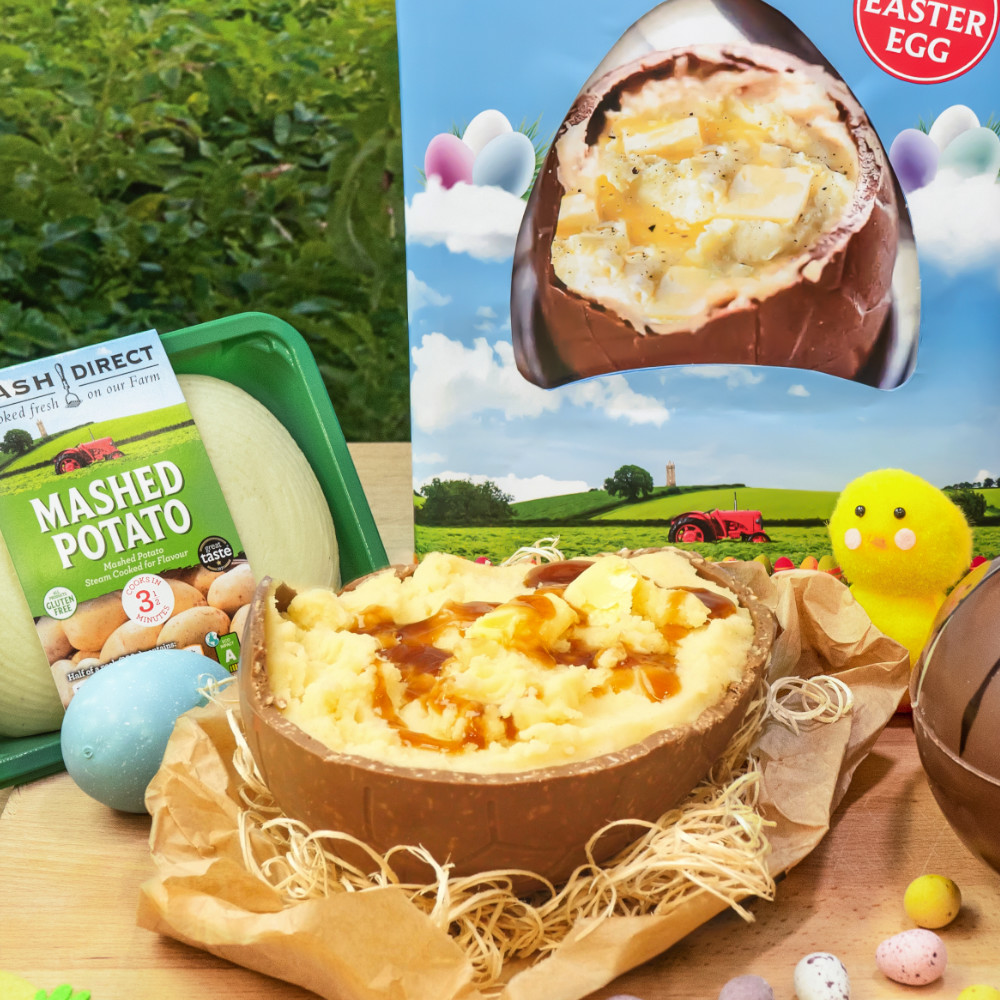 Mash Direct is delighted to be launching its latest potato-based product to add to its innovative range in the form of the world's first Mashed Potato Easter Egg. The product, each made with heritage varieties of potatoes on the family's farm in Northern Ireland, has been created ahead of the Easter festivities and is available to purchase from selected retailers for £10 for a limited time only.
Capitalising on the nation's love for both mashed potato and quirky Easter eggs, Mash Direct wanted to create this world first product for all fans of savoury rather than traditional sweet Easter eggs. The product offers Mash Direct's famous home-grown potatoes mashed, encased with Belgian chocolate, shaped into a giant egg and chilled to keep its shape.
Clare Foster, Head of Marketing at Mash Direct comments: "We're always innovating our delicious products to meet consumer demand, and we are really excited to launch something so different for the UK's Easter celebrations. Whether people are a fan of mashed potatoes or Easter eggs we're sure that everyone will love this product and it certainly makes for something different to give to friends and family!"
Mash Direct was founded and is led by the award-winning Hamilton family team: husband and wife Martin and Tracy and their sons, Lance and Jack. The farm is located in the lush green countryside of County Down, close to the shores of Strangford Lough in Northern Ireland, and the family is proud to select older heritage varieties of vegetables for their products, chosen specifically for their flavour.
The Mash Direct Easter Egg (250g) can be purchased from selected retailers for RRP £10
Sorry to disappoint everyone, but unfortunately, Our Mashed Easter Egg was only an April fools joke!
But don't forget you can still try out our creamy Mashed Potatoes made using our traditional family recipe in stores today!