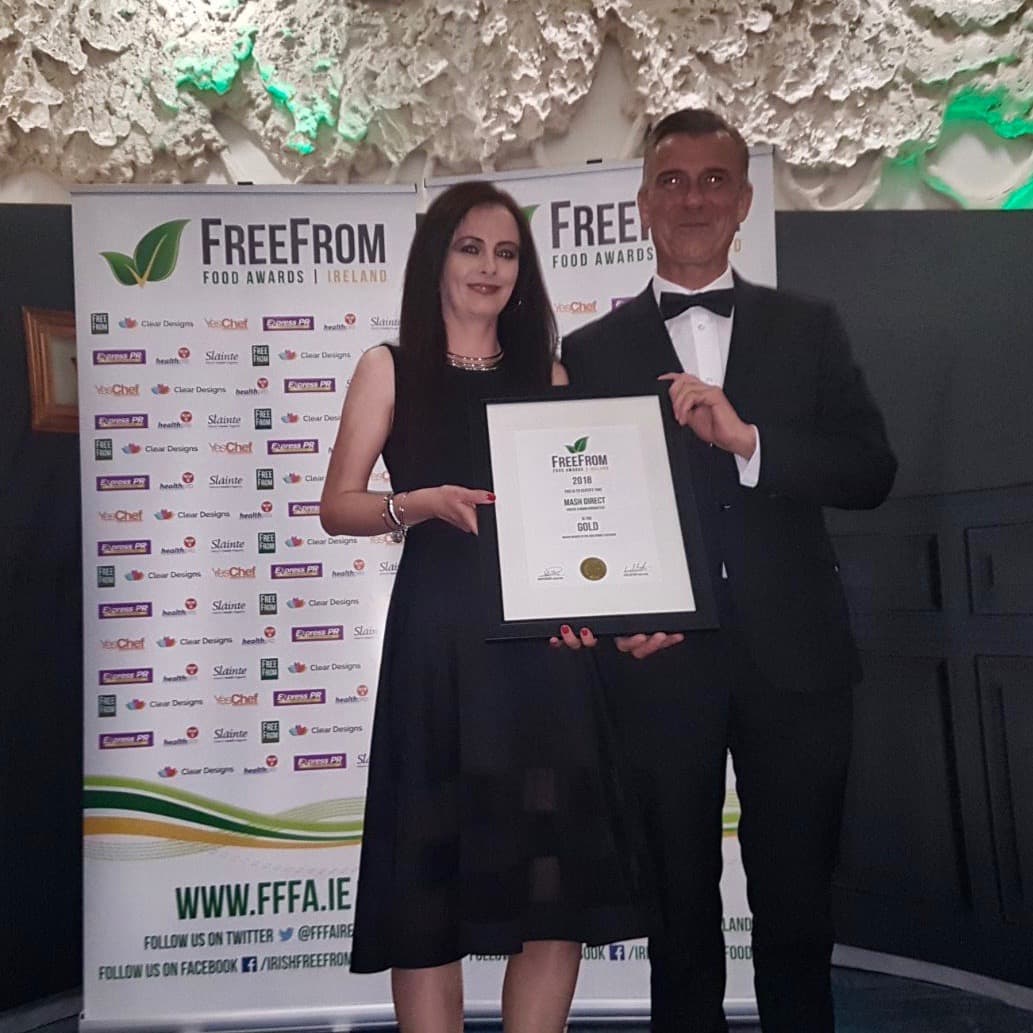 We are going from strength to strength with another hugely successful evening at the Free From Food Awards Ireland last night. We received a Gold Award for our New Beer Battered Chips, a Gold Award for our Potato, Cheese and Onion Croquettes, Silver for our Potato Rosti and Merit for our Carrot & Parsnip Fries. This gives us a grand total of 156 accolades to our name and puts us in a great position to have another unstoppable year.
The Free From Food Awards recognise and reward the achievements of producers and the excellence of their products as well as celebrating the unique Free From industry in Ireland. Now in their third year, these are the only awards dedicated to Free From products from companies on the island of Ireland. They are organised and administered by a highly dedicated team of food enthusiasts who have an in-depth knowledge of the Free From Food Marketplace so we are thrilled that they love our 100% Gluten Free potato and vegetable side dishes.
Director Jack Hamilton said "Our move to become 100% gluten free started at food shows over 7 years ago.  So many people were coming up to our stand and asking if we could make our croquettes and our cauliflower cheese gluten free so we went to the kitchen to see what we could do. It was at this point that we realised that we could make our whole range gluten free and improve our quality without increasing our prices.  We haven't looked back.
"It has been a rainy day today overhead but everyone on the farm is walking with a spring in their step after picking up these awards.  This is all down to the hard work of the team here, from the farm to the offices, to make our award-winning range and to make them all gluten free.  Thank you so much to the Free Form Food Awards for these incredible honours."
To learn more about the awards, click here.