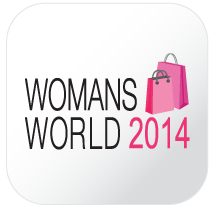 We had a fantastic weekend at Womans World in Dublin, handing out lots of delicious free samples and chatting with our Irish mash fans, many of whom were gearing up for the Flora Womans Mini Marathon on Bank Holiday Monday.
Womans World has been running for almost two decades and is the largest event of its kind in Ireland, bringing together the latest trends and technology in all things health, fitness and beauty.
This year's Womans World coincided with the retirement of a Rugby legend, Brian O'Driscoll, who played his last game against Glasgow on Saturday evening.  In his honour we thought it only appropriate to have a BBQ for BOD!  Our Potato Cakes and newest addition to the Mash Direct product family, Vegetable Burgers, are perfect for the BBQ and you clearly enjoyed them as we were sold out of both on Sunday evening!  We are delighted to reveal that our delicious Vegetable Burgers are now available in Tesco and Dunnes stores in Ireland.
As we are generous old spuds, we also had a different daily hamper giveaway kindly sponsored by  Sportronics, Skechers and Linwoods!
Good luck to everyone running the Flora Woman's Mini Marathon!! We know you will have loads of fun doing it!!