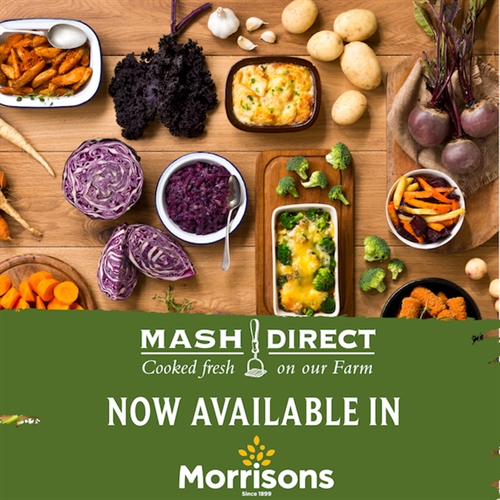 Five of our gluten-free products are being introduced to over 380 Morrisons stores nationwide.
We have secured a one million-pound annual deal with national supermarket chain, Morrisons, to have five of our products go into the 'Free From' aisle in Morrisons.
Morrisons is the first UK multiple to nationally stock our fresh vegetable side dishes made at our family run farm in Northern Ireland.
Lance Hamilton, Director, said, "We are delighted with the new contract with Morrisons. This deal can equate to over £3 million of revenue for our company over the next three years. Innovation has always been at the heart of what we do here at Mash Direct and we will ensure that we use this money to put back into the company and make sure that we continue to deliver the high standards and quality that our customers know and trust."
This has been an excellent start to the year for us altering being named overall Food Manufacturing Company of the Year in 2016.
The five new products that have been listed to go into over 380 stores nationwide are: Carrot & Parsnip Fries, Crispy Vegetable Bakes, Potato Rosti, Cauliflower Cheese Gratin and Potato Croquettes.
Prices for the products range from £1.20 to £1.65 and are available in stores from 20th February, 2017.
To check out a full list of our products, click here.