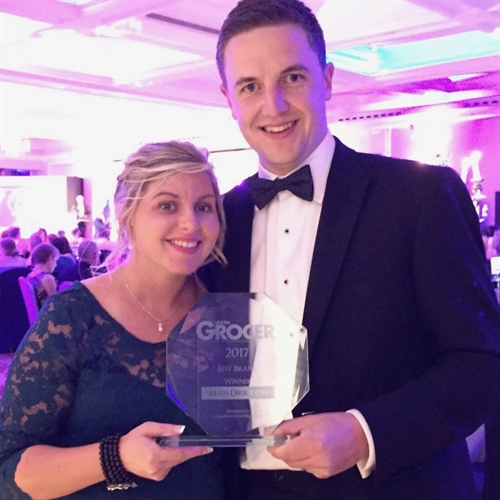 Everyone is in high spirits on the farm after we won the Best Brand Award at the Ulster Grocer Marketing Awards 2017.
The awards took place last Friday at the prestigious Culloden Estate, overlooking Belfast Lough. Mash Direct faced stiff competition, but we still managed to beat crisp giant, Tayto to the win (no potatoes were harmed in the crossfire).
As well as scooping Best Brand, Mash Direct were also 'Highly Commended' in the Best Export Marketing Campaign Award for our work that we have carried out in the Middle Eastern markets.
Head of Marketing, Clare Forster who collected the award alongside Lance Hamilton, said "This is the second time that we have won this award which is an amazing achievement for Mash Direct. The ceremony was beautiful and the categories were so close to call this year. Congratulations to all of the other winners and well done to everyone back at the farm, a real team effort!"