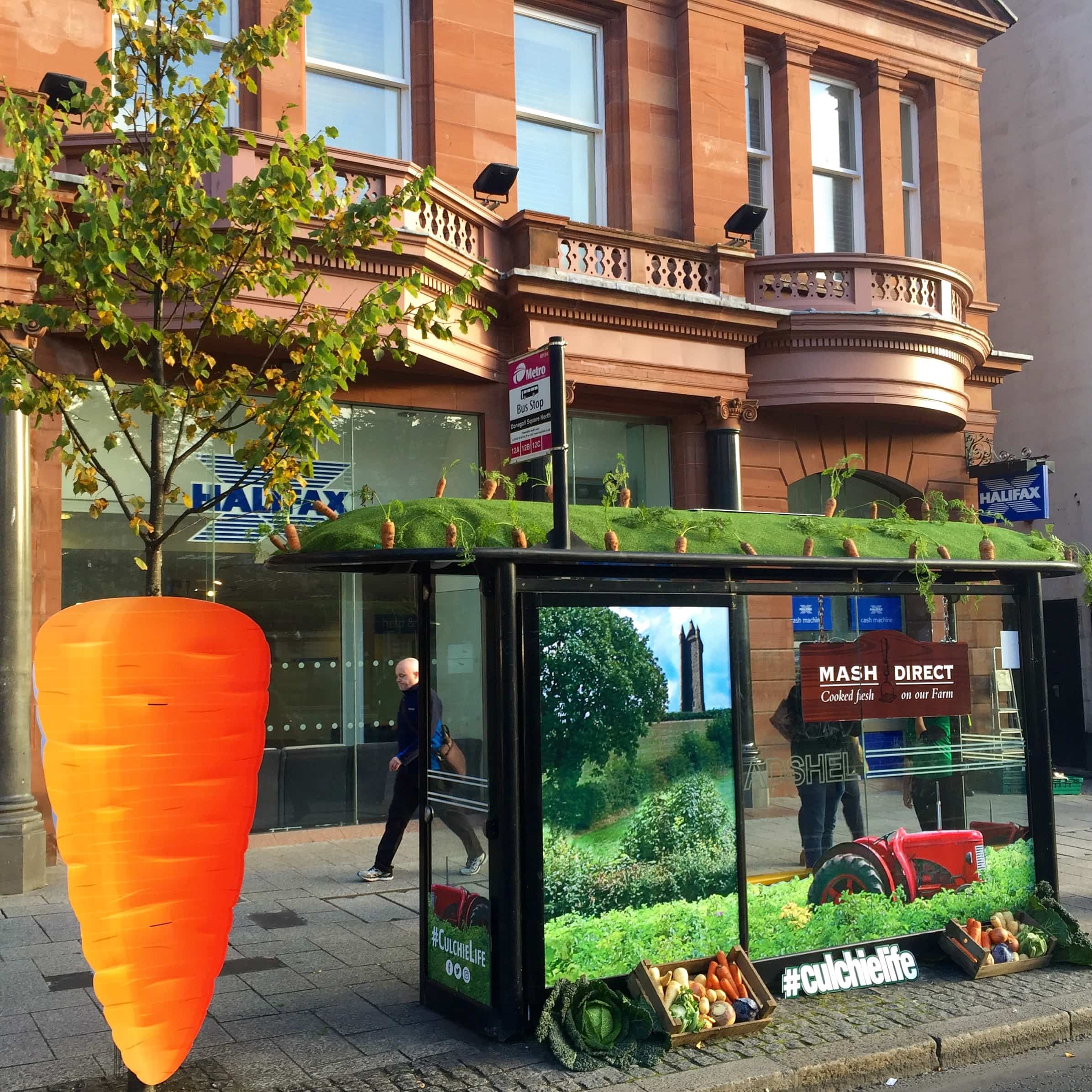 For one day only we brought our farm to Donegall Square North in Central Belfast, transforming a bus stop into a field of fresh Comber carrots! Commuters were able to take pictures from inside our famous red tractor and upload to social media for a chance to win a £50 Tesco voucher & hamper on the opening day of Tesco Taste Festival in Belfast.
The top of the roof was transformed into the rolling drumlins of County Down to bring a piece of the 'culchie life' to the city centre as we enter harvest season in the Northern Irish Year of Food and Drink.
Jack Hamilton, Marketing Director, said "We had a lot of fun trying to think of ideas of how to bring the farm to the city without anyone getting held up behind a tractor. We have been farming for six generations but I am pretty sure that we are the first generation to have the carrots up on the roof of the bus stop.
The 'culchie life' campaign to bring the farm to the city is the launch of Mash Direct's single serve range for those in the city living a fast-paced life and looking for food on the go. In response to huge customer demand, Mash Direct have now launched their 200g range to cater for the 'big city appetite'.
So far 2016 has been a very successful year for Mash Direct with a number of new listings in over 1,000 new stores as well as a hatful of national awards. Last week their Crispy Vegetable Bakes won an Irish Quality Food Award and they have been nominated for 3 major awards in London in the coming two months. Hamilton said "we are very excited to see what the rest of the year has in store for us".