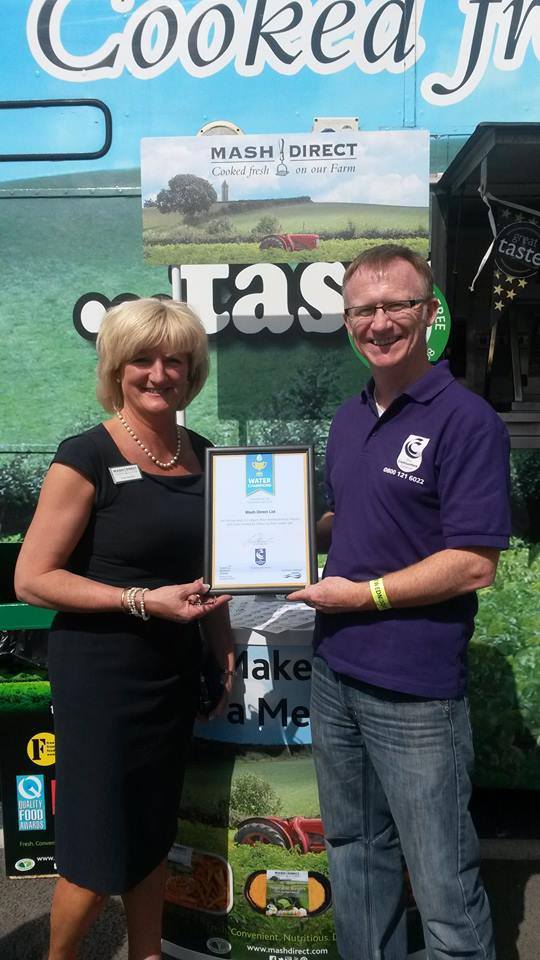 We are delighted to announce that we have been recognised for our water saving efforts. We have been awarded the Consumer Council's Water Champions Award.
Water Champions is an award aimed at helping businesses, farms and schools improve water efficiency and save money on bills.
Accepting the award, Tracy Hamilton, Director said "Taking part in the Water Champion award has allowed us to focus as a company on reducing water usage. Implementing changes has allowed the company to reduce its water usage by 35%, saving in excess of 100,000 litres per week. This has been achieved by installing flow measuring on all water sources, which has enabled us to identify and fix leaks quicker. We have also installed flow regulating valves on our peeling lines leading to significant water savings. One of the extra benefits has been the energy saving that have been achieved with the lower pumping costs."
Read more here.