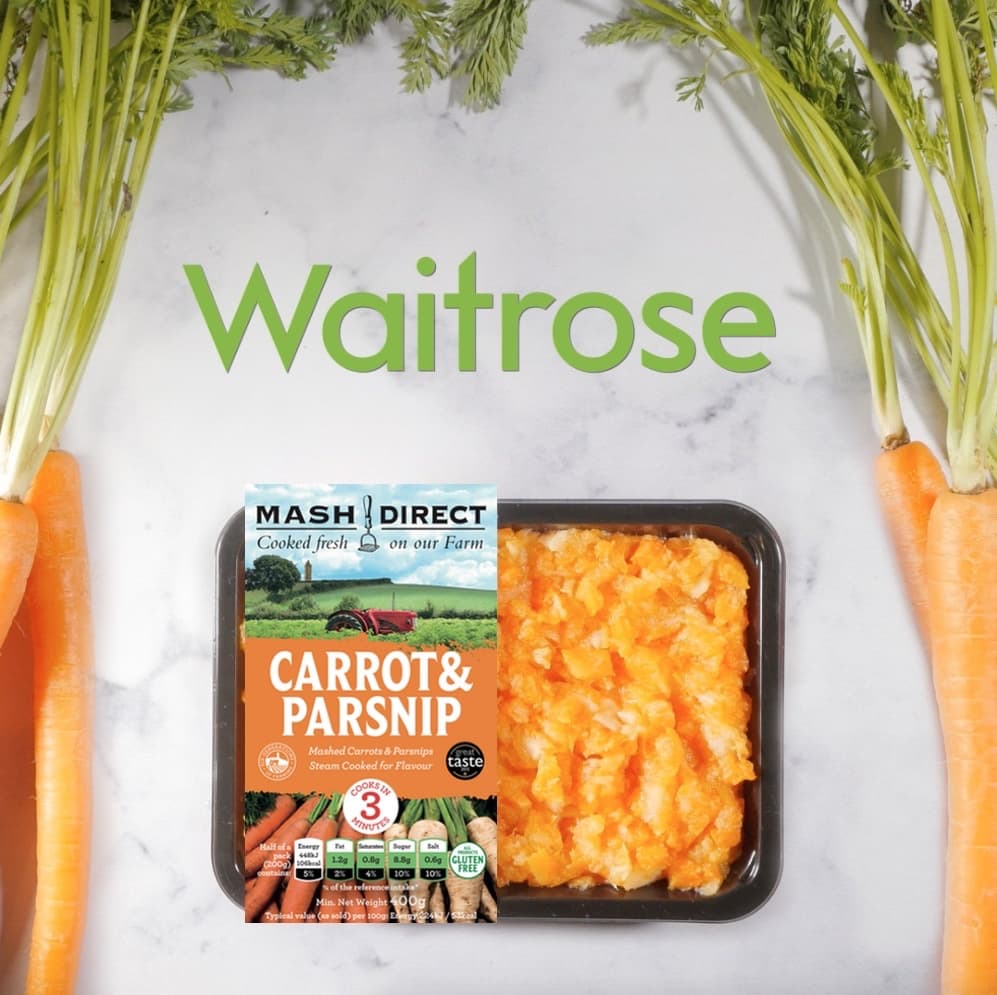 We have landed a new deal with one of the UK's biggest supermarket chains, Waitrose.
This new contract will see our Carrot and Parsnip Mash go into over 330 stores across England starting on the 11th April 2018.
We're celebrating the opportunity of being showcased in Waitrose stores by launching with a special, introductory price of £1 per pack.
Director, Jack Hamilton said: "This is such a great opportunity for us to showcase the heritage varieties of vegetables on our family farm, grown specifically for their superior flavour. We already have a strong working relationship with Waitrose and supply then in Scotland, the Channel Islands and the UAE and we are looking forward to building our reputation in these new stores."