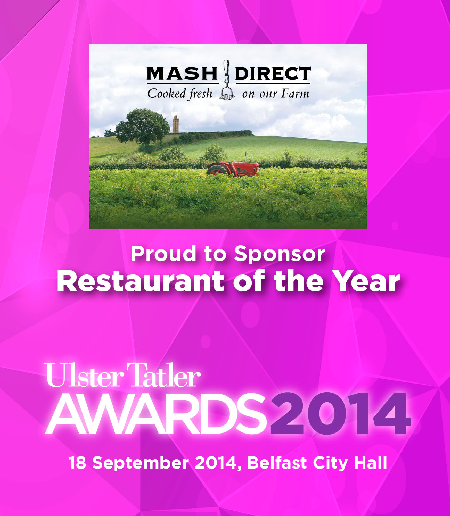 At Mash Direct we are delighted to be sponsoring the Restaurant of the Year category at this year's Ulster Tatler Awards.
Quality food is something we are extremely passionate about at Mash Direct as we spend each day perfecting new recipes and delivering delicious meals straight from our fields to your fork.  Northern Ireland is good at food and we are honoured to be sponsoring this year's Restaurant of the Year category in celebration of the high class restaurants and chefs the Province has to offer.
The countdown is on as the big awards bash takes place this Thursday 18th September in Belfast City Hall and is sure to be a star studded event with lots of fantastic entertainment.
We would like to wish all those who were nominated the very best of luck in this year's awards and we hope that everyone has a wonderful evening.  We can't wait!