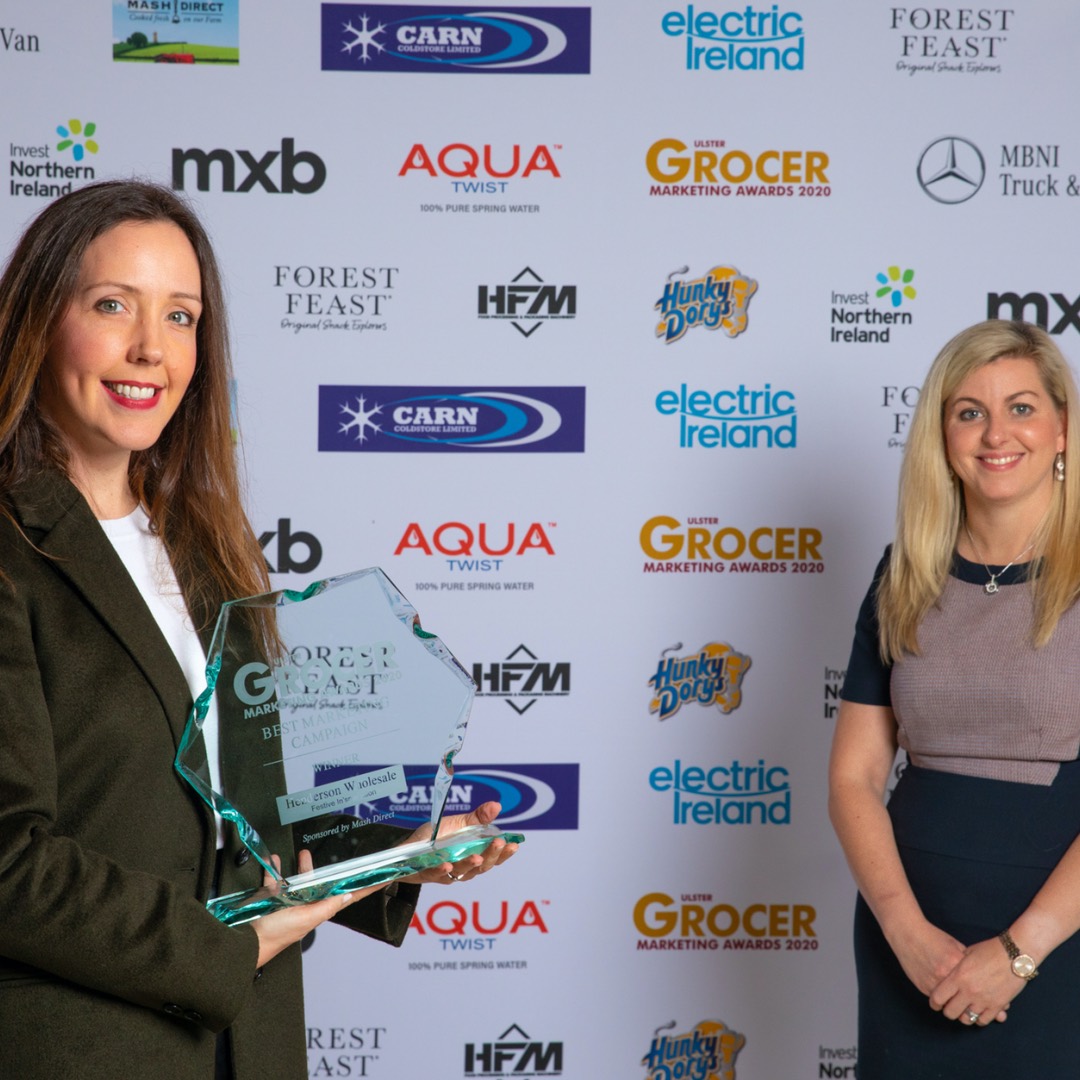 This year, we sponsored this years' Ulster Grocer Marketing Awards 2020 for the Best Marketing Campaign category. You can read more about our sponsorship here. Widely regarded as the highest marketing accolade Northern Ireland grocery stakeholders can achieve, the Ulster Grocer Marketing Awards are recognised as a mark of professionalism, raising awareness for companies shortlisted, highly commended and winning each category.
The category was won by Henderson Wholesale for their Festive In'spar'ation campaign, with Lidl NI being highly commended in the category also.
Clare Forster, our Head of Marketing here at Mash Direct, headed down to the Culloden on the 16th of October for a socially distanced photoshoot along with winners, highly commended entries and other sponsors to celebrate the 32nd annual awards.
{pictures} - Pictured are Chris Lyttle (Ardmore/Lidl NI) and Clare Forster (Head of Marketing, Mash Direct), and Bronagh Henderson (Henderson Wholesale) and Clare Forster (Head of Marketing, Mash Direct)