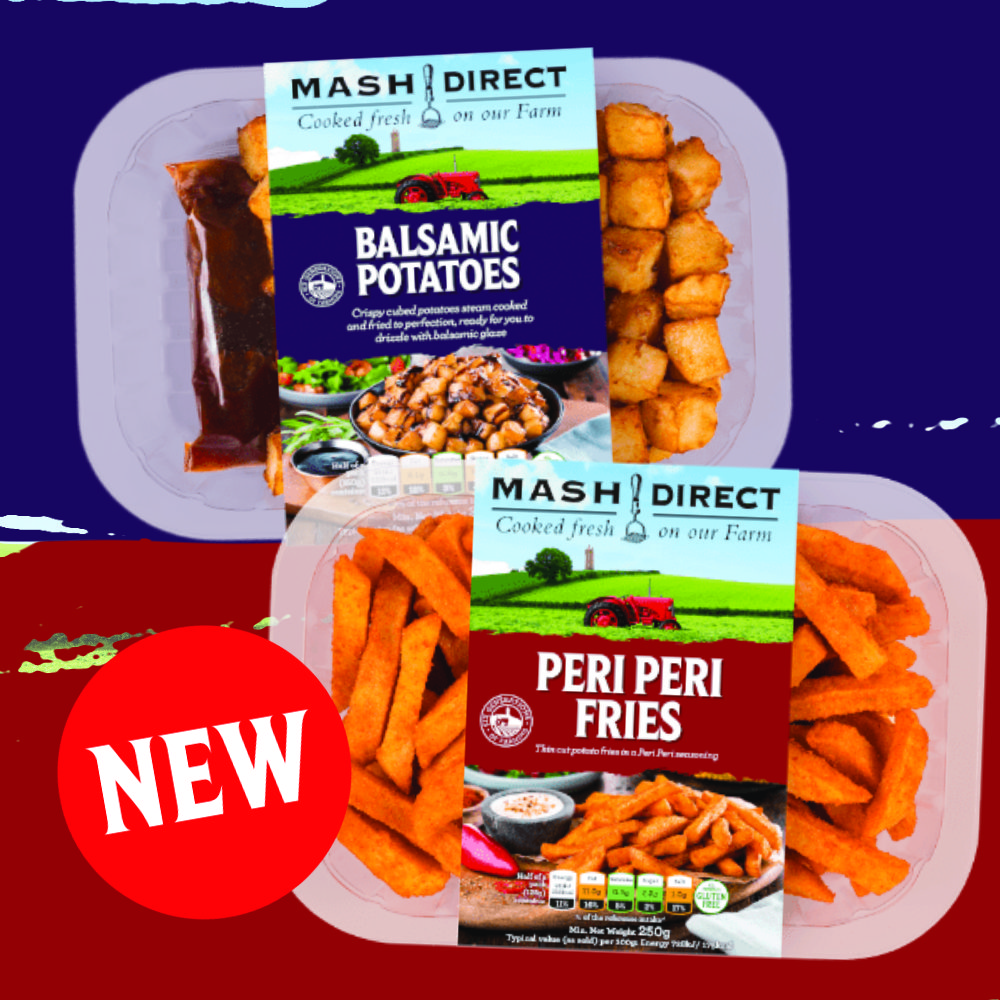 Here at the Mash Direct farm, we had two exciting new announcements today as we launched two brand new products, Balsamic Potatoes and Peri Peri Fries!
Mash Direct Balsamic Potatoes consist of crispy cubed potatoes grown and steam cooked and fried to perfection here at the farm for you to oven cook in 20 minutes. The product also offers a delicious sachet of luxury Balsamic Glaze to drizzle, adding a little element of luxury and bringing big flavour to our customers table.
The other exciting addition to the range is the Peri Peri Fries, consisting of delicious and thin-cut potato fries smothered in peri seasoning, ensuring a delicious flavour and texture! Mash Direct's new Peri Peri Fries can be conveniently cooked in the oven in 15 to 20 minutes and is Gluten Free, perfect for sharing at parties!
The Balsamic Potatoes and Peri Fries are low in saturated fat, 100% gluten-free and free from artificial flavourings and colourings.
Lance Hamilton, Chief Commercial Officer at Mash Direct comments:
"We are proud to launch our two new products of, Balsamic Potatoes and Peri Peri Fries which we have worked hard to perfect. At Mash Direct, we are always looking to innovate to meet consumer demand, and to offer our consumers quick and convenient, low-price solutions to satisfy the family at mealtimes."
For more details and nutritional information -
https://www.mashdirect.com/range/balsamic-potatoes/
https://www.mashdirect.com/range/peri-peri-fries/