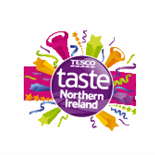 The Festival has successfully operated in previous years showcasing locally sourced produce. This year is no different, featuring over 60 of the finest local food and drink producers. The festival event is being held at Belfast's Custom House Square on Friday 14th September from 2-5pm, Saturday 15th September from 10–6pm and Sunday 16th September from 11-5pm.
This three day event is open to the public and is free of charge. There are various activities for visitors including sampling of foods, cooking demonstrations using local produce and the opportunity to meet the people behind the branded names face-to-face. This is a great day out for families, with a kid's zone entertaining them with various practical activities including cookery workshops, games and competitions.
The activities will help educate the children about local food and reinforce healthy eating messages.
Why not come along and meet the Mash Direct Team! We are sampling a wide variety of productson stand S19 throughout the day!