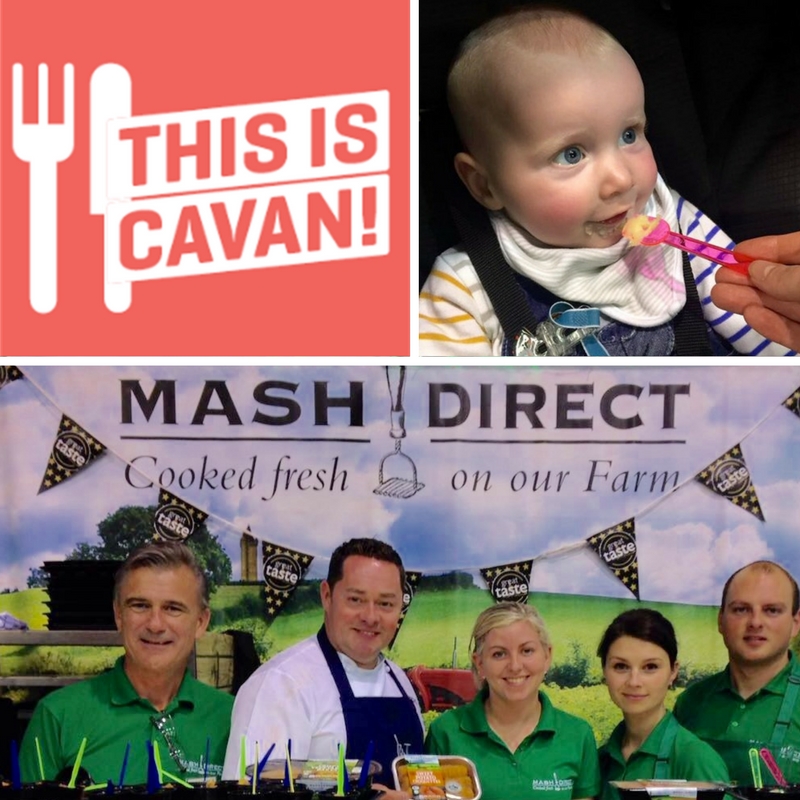 The Taste of Cavan food festival has to be one of our favourite Irish food events in the calendar, so it was no surprise that this year's show (12th-13th August) saw record-breaking crowds of around 40,000 people! This was the show's fifth year running, with a remarkable growth from only 40 stalls in the beginning to now over 120 stalls filled with artisan food and craft producers.
At this year's busy festival, we handed out over 6,000 of our gluten-free samples to our hungry mash fans. Once again our new Sweet Potato Croquettes and Potato Rosti's went down a storm and were our top sellers over the two days, have you tried them yet?
We were thrilled to meet celebrity chef Neven Maguire who was kind enough to visit our stand and talk with our team, saying we were doing a great job and how he was delighted to see our brand go from strength to strength. He also mentioned that his sister loves our products and uses them all the time!
Attending the show, Clare Forster, Head of Marketing Mash Direct, said "We always love going down to the Taste of Cavan food festival, so the whole team was delighted to see the show continuing to grow this year. It is no surprise that the show is becoming a top destination for Irish foodies who like to sample the best food from across country. We are already looking forward to next year!"
To find out more about the Taste of Cavan Food Festival and how you can attend next year, click here.
Check out some more pictures from this year's show below.