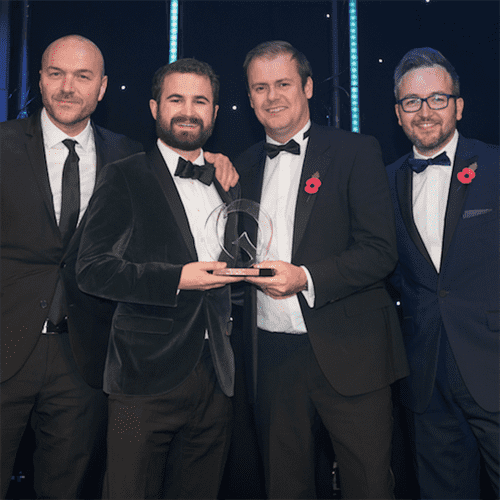 Our Chilli Baby Bakes showed that the judges preferred their spuds with a kick, taking home a Quality Food Award at the prestigious award ceremony in Mayfair, London.
In 2016 alone we have exported six times as many Chilli Baby Bakes as have been sold in supermarkets at home showing both the innovation of our family farm as well as reflective of our more conservative tastes here.
Sales of our Chilli Baby Bakes have more than doubled since last year, with England and Scotland rocketing up 212%. We also export our Chilli Potatoes to Dubai, selling over 18,000 dishes there this year so is the spicy food revolution due to hit these shores next?
The Quality Food Awards is an annual ceremony that celebrates and commemorates food products in the UK for their outstanding flavour and ingredients. With over 300 products being shortlisted for the awards, it was tough competition for our family farm competing with the likes of retail giants, Marks & Spencer and Aldi.
Jack Hamilton picked up the award in London and said "our tastes are always changing and we have found that our Chilli Baby Bakes are a big hit in Dubai with European expats as well as Indian and Pakistani expats looking for the tastes from home with a twist. As we continue to see more world food trends here at home we are working hard in the kitchen to innovate and give shoppers the taste and variety that they want on their kitchen tables".
Celebrity chef, author and TV personality Simon Rimmer presented the award at the prestigious Grosvenor Hotel in Mayfair, London. The event was invaded by Stormtroopers as the half time entertainment was provided by Britain's Got Talent stars, Boogie Storm, who wowed the crowd with their popular dance show.