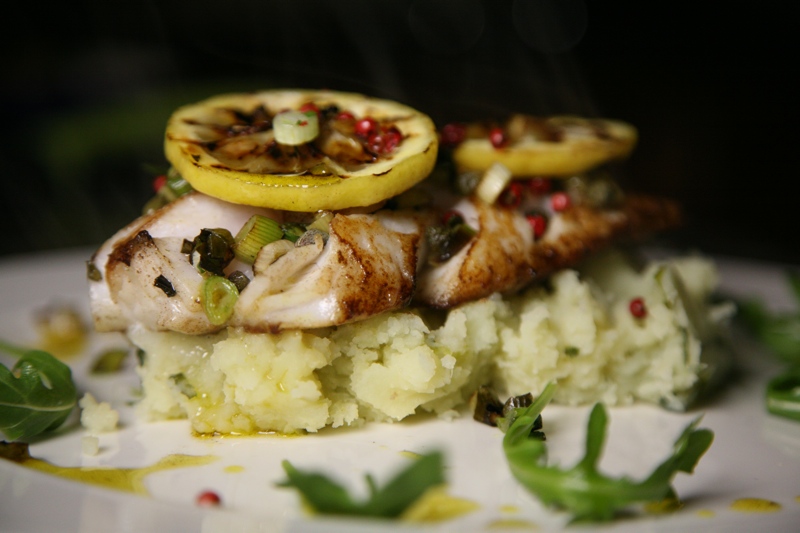 Red Cabbage and Beetroot
Lovely extra veg. when entertaining. Bought a couple of these over Christmas when didn't have time to make myself. All our guests really enjoyed it as we did. Have bought this several times and I love it! Just the right mix of flavours and seasoning.
Best ready to heat red cabbage EVER and the addition of the Beetroot is brilliant as adds a lovely earthy flavour to the finished dish. Well Done! This really is delicious! had this with roast chicken and trimmings and it went down very well, quite sweet but so tasty! even my dad ate it!
This is so lovely. I somehow expected it to be a bit acidic with a bite but it was the opposite. Soft and a little sweet, with an almost buttery taste. I scarfed down my portion.
I think this is quite impressive for a ready meal side dish- will buy again!
I wolfed this down! It is a perfect blend of earthy beetroot, and zingy red cabbage, and is very tasty. It has a little heat to it, presumably courtesy of the onions and or black pepper, which is nice, but I think it would be more appropriate if it were turned down a little for this dish.
I had this with some venison steak and the 2 complimented each other perfectly. This is convenience food at its best and will definitely appear regularly on my shopping list.
Dauphinoise
accidentally got this and then my husband got the M&S version - what a difference! - this is MUCH nicer - kind of spicier/ more taste - must be the onions - loved it
Potato Cakes
Had them for breakfast with a fried egg, some bacon and spinach. It was a great morning
I love these especially with hallouimi!
not what I expected however incredibly delicious!
Baked them this time but they could definitely go straight on the grill. Lovely, rich and chunky. Highly recommend.
Swede
Great tasting and always goes down well. I purchase this often as it is a nice change from standard mash. I normally use as potato replacement.
This product is really tasty. And also a bit lazy, but suits me when I'm tired and busy.
Personally I loved this and thought it tasted as good as home-made.
Seasoning was perfect for me and there were no nasty hidden ingredients. I sometimes grate some cheese on top just to add a slightly different flavour. Freezes well too.
Delicious swede not compromised by potato. Fresh light and tasty Hard to tell this is a Ready veggie dish as it is fresh well seasoned perfect texture swede and hard to beat! I just add a knob of butter! Yum!
So much better than buying a whole swede which are hard work to prepare and sometimes stringy when cooked but this swede is just brilliant to use and tasty to eat just add butter and pepper, freezes well also.
The only swede mash I can find without potatoes added. It's good quality fresh swede with not too many knots and eyes remaining the odd one or two. We stir in lots of butter and salt to make it extra specially yummy. Often have with Breton Chicken, or those Daylesford tagines, for really quick and filling midweek suppers. Highly recommended! I just wish they did celeriac mash too!
The only ready made swede product I can find online without carrot/potato added. I am disabled so this makes life so much easier for me. A bit of extra seasoning and butter. Very tasty.
The only mashed swede side dish without potato or butternut squash or carrot added. Just pure swede with a little butter and pepper to mash and taste. I always buy this to go with McSween's haggis as a mid week meal. Lovely!
Always buy swede for Sunday lunch and the Ocado swede disappeared so tried this and will be buying again, tastes really good and saves time when cooking Sunday lunch.
Loved this mashed swede. Have had several times now. Takes the work out of a lovely side dish to any dinner.
Great to have a produced without anything added. Mashed swede like mother made, lovely
Never thought I would review in praise of swede but this is something else smooth hint of sweetness and so tasty. Used to have this as a kid centuries ago bought back memories of Sunday family lunches! You've done it again!!!
This is the best preparerd mash swede I have ever tasted. Plenty for 2 good serviings or even 3. It tastes really good, like home made mashed swede, not mushy and not overloaded with butter. Will keep this on my shopping list. I think a good price, fresh, quality, and without the effort.
Cauliflower Cheese
Have to say this is the best ready made cauliflower cheese we've tasted. Really nice thick cheese sauce with lots of nutmeg and good ratio of cauliflower to sauce - not like some of the watery tasteless versions on the market. Cooks much better transferred to a ceramic oven dish and heated in the oven. Best cooked at Gas 6 if in a ceramic dish.
Too busy with work to put together a good healthy meal for a dinner party and saw this range on the market. I decided to start with the cauliflower dish and it is just like my Mum used to make. A real taste of home. Five stars.
Broccoli with a Cheese Sauce
I have bought similar products to these elswhere and always ended up throwiong them away for no matter how long there are cooked for, the veg are always bordering on raw not even al dente and really quite unpleasant. It was with trepidation that I bought this product at Christmas however I was more than pleasantly surprised, it was very good, the veg was soft without being mushy, the sauce was cheesy and creamy not stodgy. This will now go on to my favourites list.
A great way to get fussy eaters to eat some veg!!
I tried this for the first time, and it was wonderful. Very cheesy, very tasty and enough for two greedy people or three sensible ones! The broccoli was very fresh and still had a slight crunch.
This is so handy - a few minutes in the microwave and it's done. Consistently good texture and flavour and quite low fat into the bargain. What more could you ask for?!
This product is really good - very fresh, esp for a ready meal side. Will buy again and hope they make similar items.
reminds me of the cheese and broccoli that my mother used to make. Highly recommend this and the other products in this range! All winners!
TASTED AS GOOD AS HOME-MADE. GOOD TEXTURE. EVEN CHILD WHO "DOESN'T LIKE VEGETABLES" ENJOYED IT!
Chilli Baby Bakes
Tried this for the first time and they were delicious. Both myself and my husband enjoyed the flavour(mild chilli flavour with crispy breadcrumbs. Will order again! Even my fussy husband ate them and that's saying something!
Really tasty, not too spicy and nice texture.
These potatoes are yummy. They are good quality potatoes, lots of chilli coating and just the right size for a side dish for two people. They also only take 20 minutes in the oven so are perfect for a quick mid-week dinner. Will definitely buy again.
Quite chillified, but really tasty & cook beautifully. Make a great change.
We tried these a few weeks ago and have ordered them again a few times since. They cook perfectly and have a really great chilli taste, I cant describe them any other way apart from just delicious and they have fast become a house hold favourite. We have since tried other Mash Direct products and are very impressed with the brand overall!
Very enjoyable with just the right kick of Chilli - The added crunch of the breadcrumbs is a nice touch too. Thumbs up.
Spicy Wedges
Wow, these have to be the best wedges I've ever tasted. They are fresh and high quality, and taste and look homemade. The actual potatoes tasted gorgeous, fluffy and cream on the inside, spicy and crisp on the outside..The seasoning was heavenly, I teamed them up with some sour cream which complemented the spice beautifully.
These are REALLY good. Not too spicy, and if you spread them out on a baking tray they are lovely and crispy on the outside and soft & fluffy inside. Just because I don't think there are enough calories, I sprinkled some grated cheese over the top when they had cooked and popped back in the oven for a couple of minutes. Very yummy indeed!
Easy to pop in the oven and they cook properly in my oven at 190 but with an extra 10 mins to the recommended cooking time. Something slightly different to have occasionally.
Duck Fat Roast Potatoes
Lovely roast potatoes. I cook them a little bit longer than suggested, until they are crisp. Highly recommended to all.
This are excellent roast potatoes, Just shove them in the oven, i add a little bit of oil with mine to help them crisp up and cook them for around 10 minutes longer than recommended as i like them crispy.