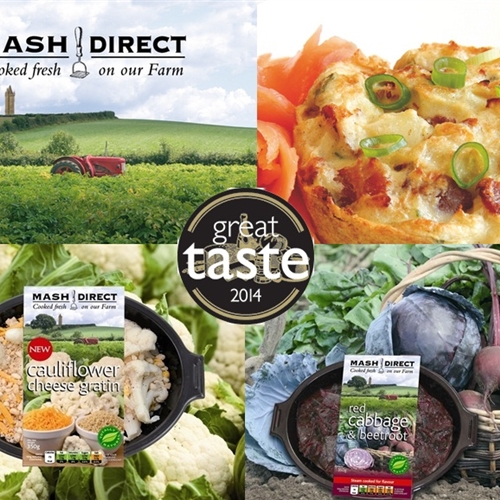 It has been a very exciting year for Mash Direct, celebrating our 10th birthday with a star-studded bash in April, launching our brand new Vegetable Burgers and hitting the shelves of even more Asda stores across the UK.  Our very own Lance Hamilton even found time to get married in the middle of it all.
For those of you who are new to Mash Direct and now hooked on our products (we've heard from lots of you who are!) we wanted to give you an update on where you can find us across the UK.
As well as being in over 200 Asda stores you can also find us in lots of other nice places including Booths, Ocado, select Spar stores and independents.  We're working very hard to come to a shop near you!
We are excited to share our story and products with even more mash fans and we hope you are enjoying tasting our range of delicious, freshly cooked dishes.  Did you know we have over 40 different products?  And they're gluten-free!
Don't forget to let us know what you think of our products by sending us a message here or contacting us on Facebook and Twitter.  We love to hear from our Mash Fans!