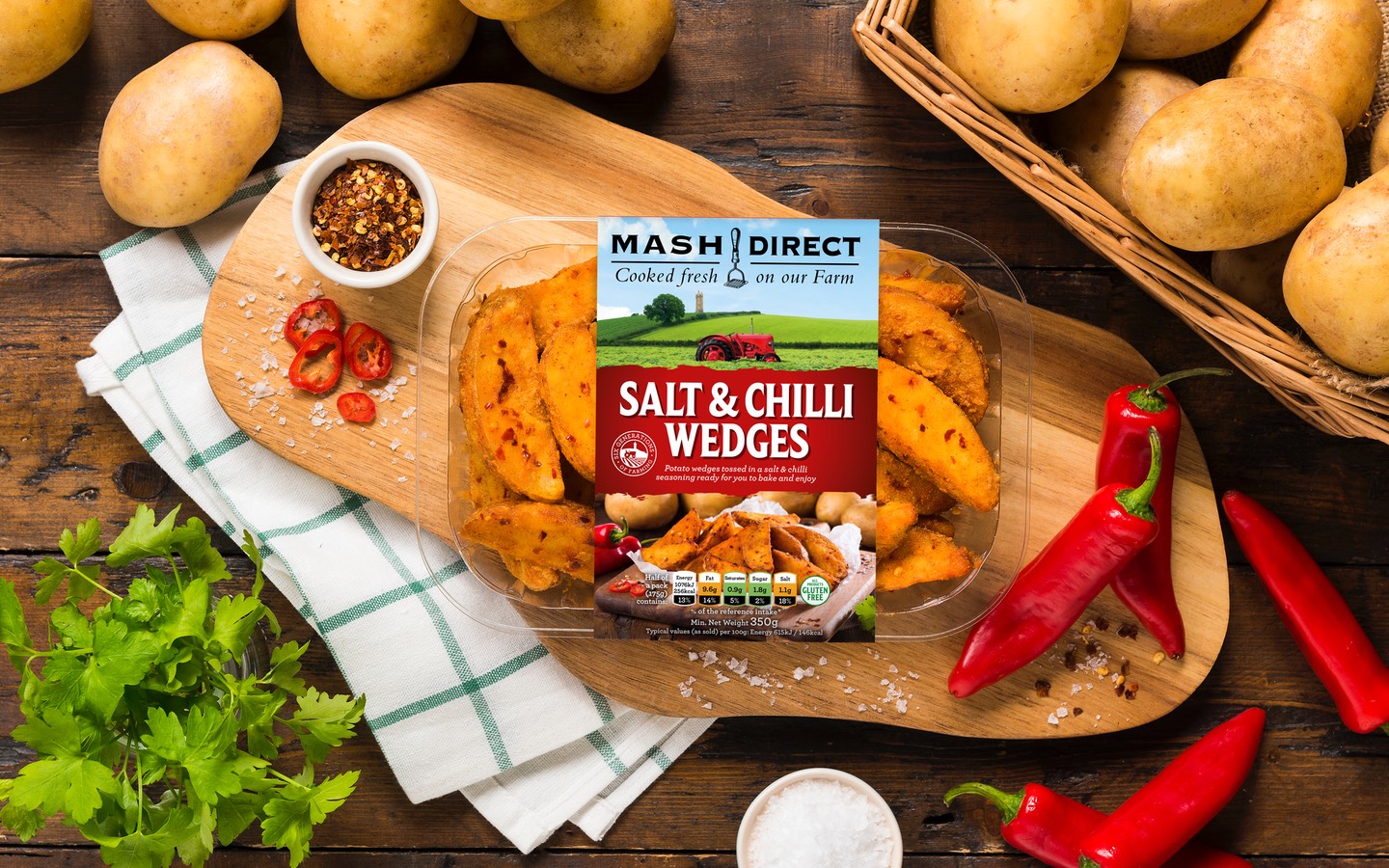 Spice Up Your Week
New Product Alert as Mash Direct present their sensational Salt and Chilli Wedges that ooze ultimate deliciousness
Vibrant in colour as well as taste, our Salt and Chilli Wedges carry an explosion of bold flavours with every bite. The initial hot and fiery chilli is met with a fresh and salty mix enhancing the whole experience to fire up your taste buds.
Always aspiring to innovate and drive the appetite for the brand and our Gluten Free product range further, we have not disappointed with our Asian infused home-grown potato wedges. Crispy on the outside yet thick and fluffy on the inside.
With consumers always looking to freshen up their meal times, we provide that inspiration, choice and variety for mid-week and weekend dinner options. Our home-grown potatoes are hand cut and tossed in an incredibly flavoured Salt and Chilli season and are ready for you to bake and enjoy. Convenient and delicious.
Sales Director, Lance Hamilton said "Potato products on the whole are a firm household staple and we strive to produce new and exciting potato dishes that are bursting with flavour as well as providing meal time solutions without compromising on quality or nutritional value. With children back to school and routine setting in, our Salt and Chilli Wedges are sure to spice up your week."
Our Salt and Chilli Wedges are retailed at £1.89 and are stocked in Spar, Eurospar, Vivo, Supervalu, Centra, Mace and Independents throughout Northern Ireland. They are also available online to Northern Ireland at www.mashdirect.com/shop