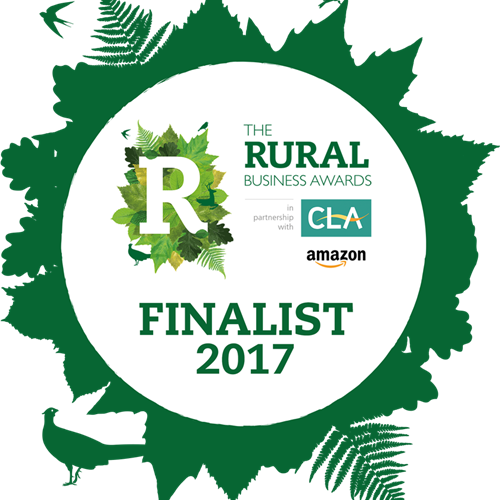 We are very happy champers here at the Mash Direct farm following the news that we are finalists in the Best Rural Food and Drink Business category for the Rural Business Awards!
These awards have been running for three years now and are backed by the internet giants, Amazon! The Rural Business Awards brings together businesses from across the Great British countryside to acknowledge and celebrate the vital contributions made by companies to the development and success of the rural sector. We are thrilled to be shortlisted as finalists and to be up against other fantastic rural businesses!
Businesses operating in the Rural sector employ in excess of 3.4 million people in over 600,000 businesses across the Great British Countryside. Here at Mash Direct, we are proud to be one of those businesses and we are thrilled that the sector is growing rapidly; a testament to everyone's hard work! Awards like these play a key role in the business calendar and provide a real incentive for businesses, with many going on to win an award and gaining the much deserved recognition for their hard work, commitment, innovation and investment.
These awards are organised by rural business for rural business and judged by people in the industry - so they know a hot potato when they see one! The winner of the award will be announced at the awards ceremony which takes place in October at the beautiful Denbies Wine and Vineyard Estate, Surrey.
We're very excited and we hope you're rooting for us!
For more information on the awards, click here. 
One more thing.....make sure you check out our social media pages for the latest mash news to see how we've got on in these awards and hopefully many more!
https://www.facebook.com/MashDirect/ 
https://www.instagram.com/mashdirect/ 
https://twitter.com/mashdirect