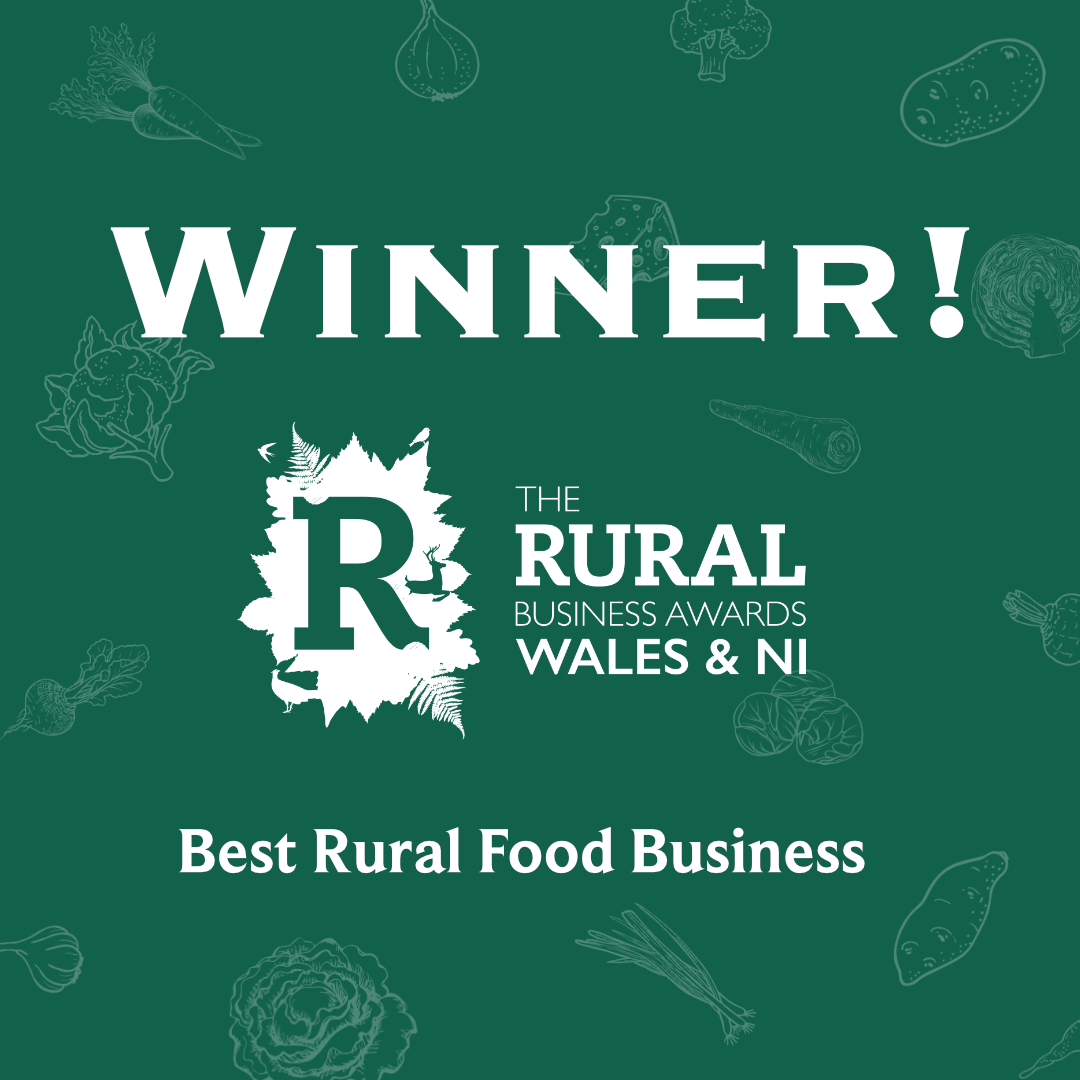 We are thrilled to share that we have been announced as the winners of the Best Rural Food and Drink Business of the Year in Wales and Northern Ireland at the 2021 Amazon Rural Business Awards!
The Rural Business Awards give recognition to businesses operating right across the Rural sector, acknowledging the breadth and depth of opportunity presented by the country side, and celebrating the achievements of rural businesses.
Clare Forster, Head of Marketing said "It is a great honour to have won this award. The Rural Business Awards highlight businesses that value their rural roots and it is an amazing achievement for all our team to have won this regional award".
These awards reward businesses who value their rural roots, contribute to employment, infrastructure, and train young people.  The Rural Business Awards encourage entrepreneurial spirit in the rural sector and give recognition to excellence in business set-up, operation, and management.
For more information on the awards, please visit: www.ruralbusinessawards.co.uk