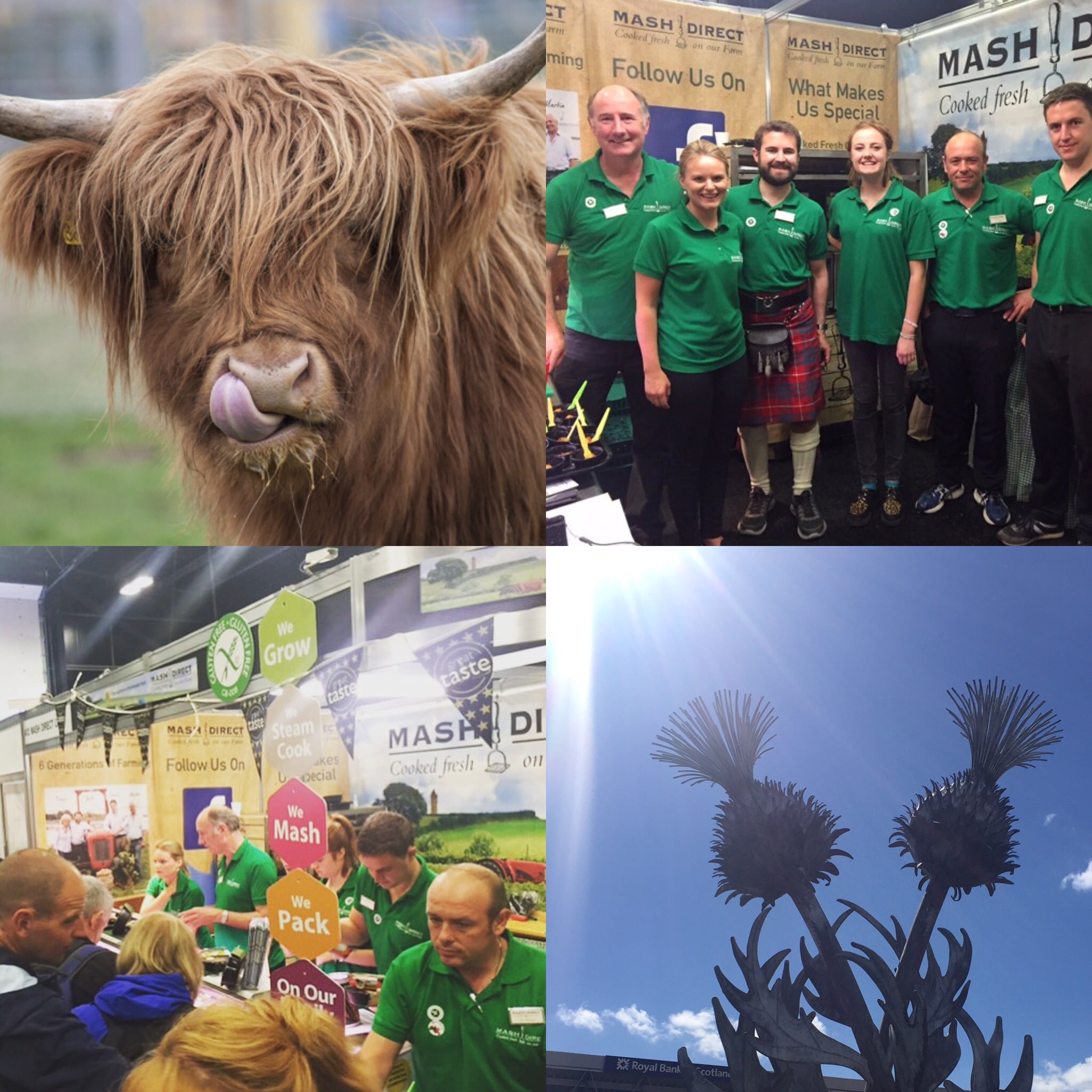 In its 176th year, the Royal Highland Show is still breaking records, with a record 188,810 visitors flocking through the gates. We were delighted to attend the 4-day event for our sixth consecutive year, handing out over 10,000 gluten-free samples and spreading the word about our delicious range of products. Our new Sweet Potato Croquettes also went down a storm with over 100 packs being sold every day at the show, with our Carrot & Parsnip Fries the next best seller.
The Royal Highland Show has now grown to Scotland largest outdoor event, playing host to 7,000 of the UK's finest livestock and 100's of the finest food and drink exhibitors from across the UK. With the organisers calculating that the event, held at the Royal Highland Centre in Edinburgh, is worth about £46.2m to the Scottish economy.
Commenting on the success of the 176th Show, Royal Highland and Agricultural Society of Scotland (RHASS) chairman, Willie Gill, said "Once again the Royal Highland Show has proven that, along with being the country's premier exhibition for the finest livestock, it is one of Scotland's favourite days out. It is also a great stage on which to do business, and we know that a number of deals have been struck over the four days, which is great to hear."
Attending the show, Jack Hamilton, Mash Direct Marketing Director, said "The Show is becoming the top venue for Scottish foodies who would like to sample the best food from across the UK and Ireland. It is a showcase for the hard work and innovation of farmers and foodies and this has meant that this Highland Show was our most successful to date."
To find out more about the Royal Highland Show and how you can attend next year, click here.
Check out some more pictures from this year's show below.