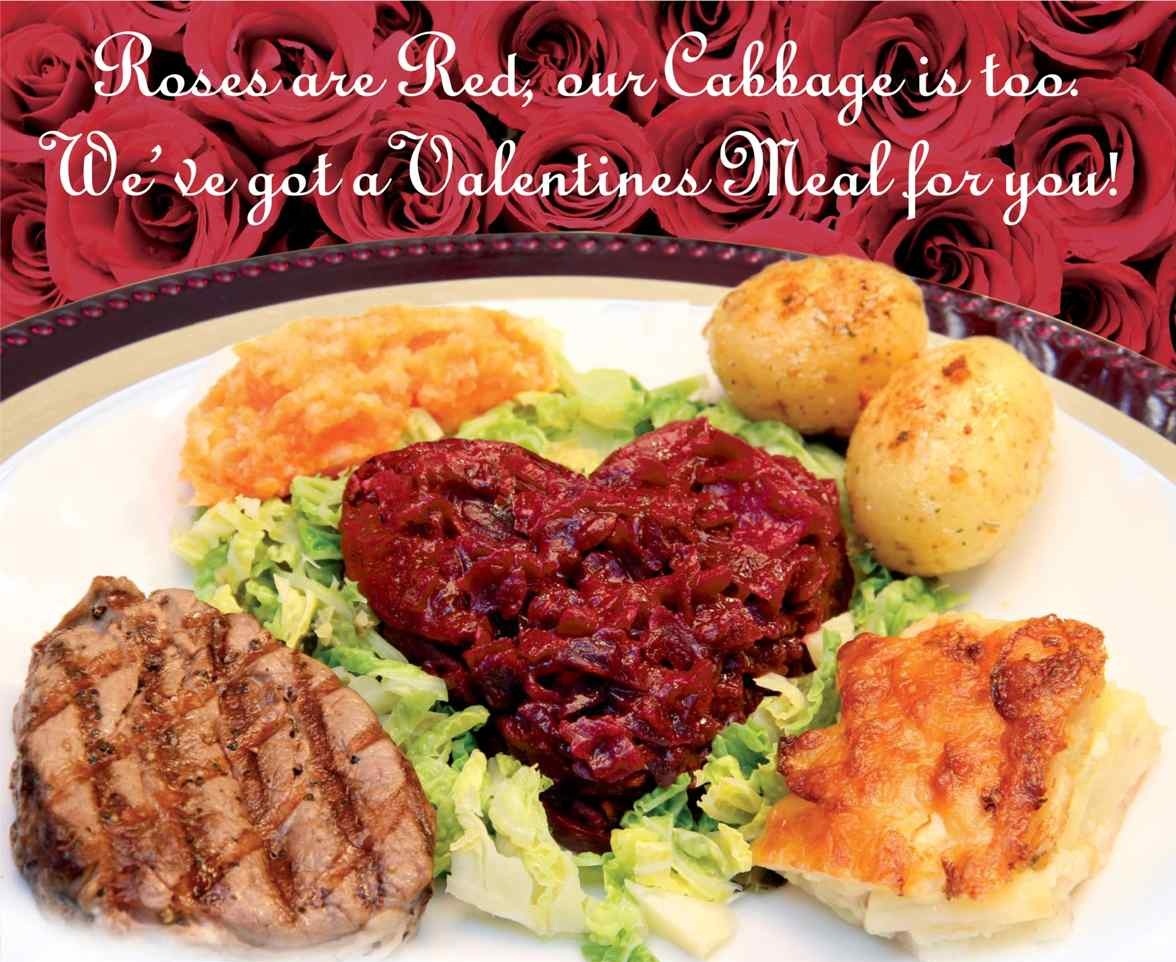 So you've decided you're going to cook your beloved a beautiful home cooked meal?  You old romantic!
You've planned lots of wine, candles and flowers but now you are panicking about what to actually make for dinner.  Well never fear, Mash Direct are here!
We have the perfect range of vegetables that are already gently steam cooked so all you have to do is pop them in the microwave or oven.
Our favourite Valentine's meal would have to be a mouth watering, perfectly cooked steak with our award winning delectable Red Cabbage and Beetroot and creamy Dauphinoise Potatoes, a couple of Chilli Baby Bakes on the side and a nice portion of Carrot and Parsnip.  For any vegetarians out there, try our new Vegetable Burgers which are bursting with flavour.  No washing, chopping or peeling (so no risk of chopping your finger off either) and no pots or pans to clean.  Just hide the packaging and badda bing badda boom she (or he) doesn't need to know you didn't do it all yourself!
Happy Valentine's Day!