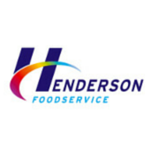 We are delighted to announce that we picked up the prestigious Brand Innovation Award from Henderson's for our Vegetable Burgers last week at the Balmoral Show.
Henderson Wholesale, owners of the SPAR and EUROSPAR franchises in Northern Ireland, runs the awards scheme, to highlight the outstanding local produce, practices and ranges of the companies it collaborates with.
Neal Kelly, Henderson Wholesale Fresh Food Director, commented before the event: "The Balmoral Show is one of the most important events for the agri-community in Northern Ireland each year and, for us, a great time to show our support for local farmers and suppliers and to highlight our focus on bringing the best fresh, local, traceable food to our shoppers."