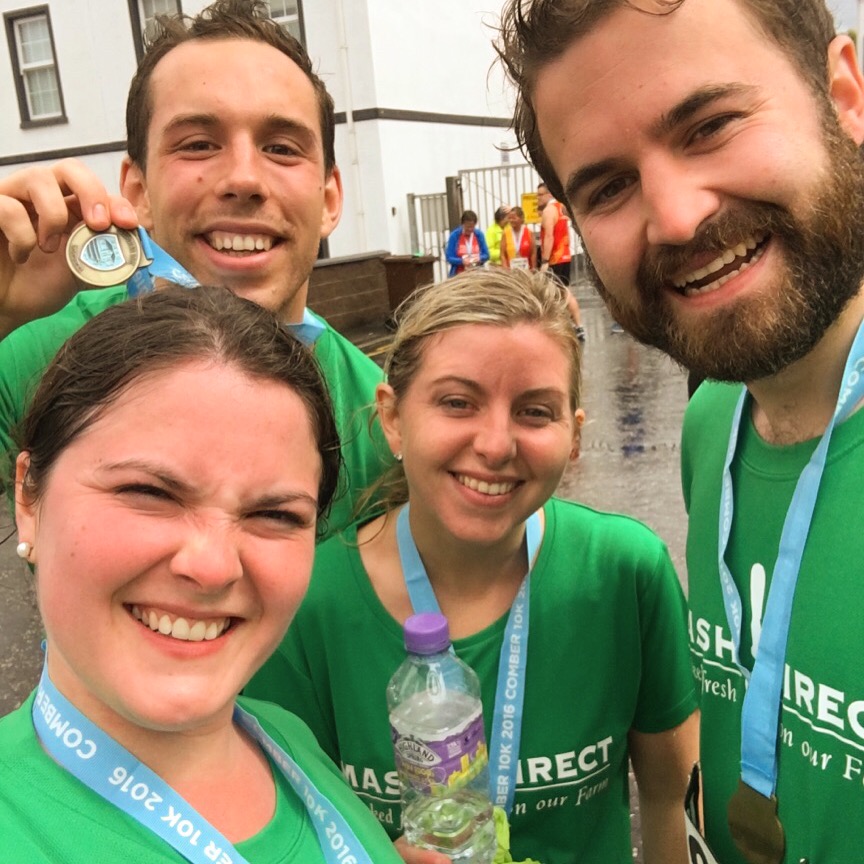 After the success of our Mash Team running the Belfast City Marathon relay in May, we put together another team to individually tackle the Comber 10K. We were once again proud to sponsor the Comber 10K, so were delighted to see it was a huge success with over 500 runners competing (more than double the runners from last year!).
Our Mash Team for the 10K consisted of Jack Hamilton, Tim Acheson, Clare Forster and Claire Beckenstein. The team was faced with mixed weather on the day, starting with sun and finishing with rain & wind, but not enough to put them off enjoying themselves.
The team recorded the following times -
Jack Hamilton - 46:34
Tim Acheson - 51:22
Clare Forster - 52:07
Claire Beckenstein - 1:07:57
Clare Forster, Head of Marketing and runner on the day, commented "It was another very successful year for the Comber 10K so we were thrilled to be a part of it. The number of runners continue to increase each year, which is a testament to the quality of the event and the organiser. We look forward to being involved and entering another team next year."
For all the times from the Comber 10K, click here.
Check out some of the pictures from the run below.