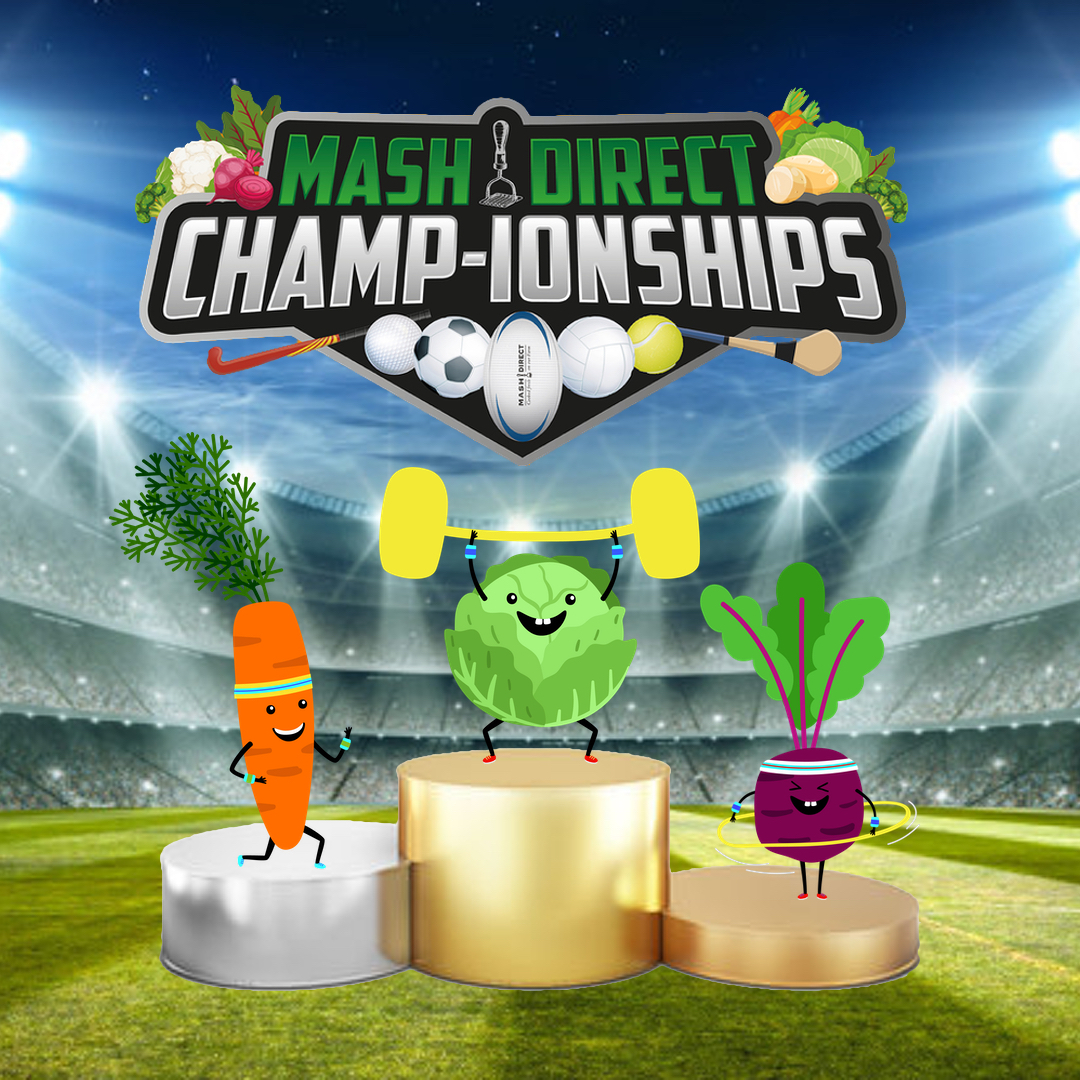 We launched our Mash Direct Champ-ionships in July, to give teams across the country the opportunity to win £5,000 / €5,400 sponsorship package for the coming season.
Covid19 has seen the temporary closure of many sports teams and prevented people enjoying certain fitness activities.  We launched this campaign to help UK and ROI sports teams to recover, as part of our overall commitment to support health and wellbeing.
Our judges met via an online video call, to watch the videos of our entrants and review their applications, scoring them on Community, Inclusivity, Creativity and Sponsorship. After careful deliberation, our panel of judges, which included Rory Best, Ian McKinley, Holly Hamilton and Katie McCabe, have selected their winners:
1st Place – LEANDER SWIM CLUB
The judges loved Leander's entry to the competition, especially their creative video entry. With a wide range of ages attending, including the oldest coach in Ireland, and a great feeling of team spirit coming through the club, we can't wait to work with Leander Swim Club over the coming year!
2nd Place – Olderfleet Rowing Club
With a member of the rowing club writing their own song to accompany their entry, Olderfleet Rowing Club came 2nd in our Champ-ionships! All of our judges loved the tune especially Rory, he wanted to say well done to the team members who were willing to rub cold Carrot & Parsnip and Mashed Potato on their boat!
3rd Place – Diamonds Water Polo Club, Bangor Bulls Wheelchair Basketball, Hove Park Colts FC and Better Things Football Club
Another set of great entries, these 4 teams placed 3rd in our competition and will each receive a training session!
From a Carrot & Parsnip Basket Ball, to talking vegetables these entries were loved by all our judges!
Top Spud – Cooke Ladies Rugby Club
Causing all our judges to laugh out loud, the Mash Direct Mash It Up rap from Cooke Ladies wins our Top Spud spot prize, well done ladies!
Clare Forster, Head of Marketing comments: ''We were excited to launch the Mash Direct Sports Champ-ionships to support the sporting community to recover from Covid-19 and encourage an active lifestyle. We were delighted with the number of entries and huge effort made by all the sports clubs. There was a wide range of sports teams  who entered the Champ-ionships  from Water Polo to Pickleball, we loved seeing all the video's and creatives. Congratulations to all the sports teams that entered, we look forward to working with our winning teams over the coming year and wish all the sports clubs all the best in training in the year ahead.''